A passenger vessel caught fire around 8 p.m. on Monday while at port just a mile away from Market 1 of the Navotas Fish Port in Manila.
In a report by Athena Imperial on Tuesday, fire volunteers Lester Razon said the fire was caused by welding works as part of the maintenance of the ship.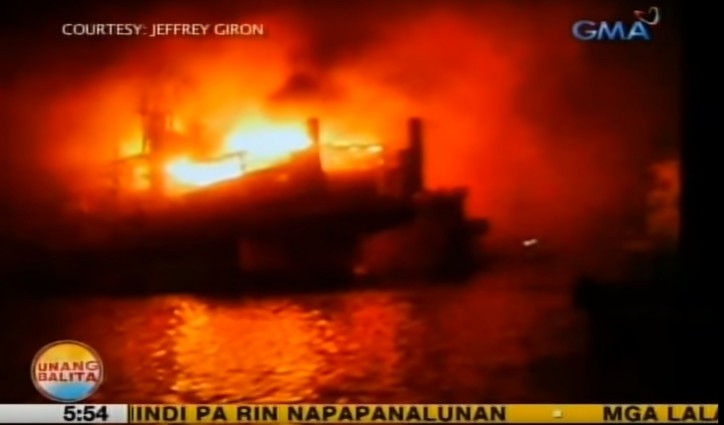 Volunteers had to connect hoses from fire trucks to reach the burning ship named Navios Lines.
A motorized banca was also used by firefighters to get closer to the scene.
The authorities declared a fire out past 2 a.m. of Tuesday after five hours of fighting the blaze.
Razon said firefighters had a hard time dousing the flame because of the rubber and fiberglass components of the ship.
No nearby ships were affected in the incident.
Meanwhile, the crew and passengers of the vessel were also safe.
The Bureau of Fire Protection in Navotas said they will continue to investigate the incident and reminded maintenance workers to check their stations before leaving.
Video of the burning passenger ship Navios Lines
Source: gmanetwork.com