The Hong Kong-flagged container ship Mol Benefactor has broken the record for the payment of a toll for using the Panama Canal.
The vessel, which began its passage of the new locals at Cocolí at 6:21 a.m., paid 829,468 us dollars, according to the Panama Canal Authority.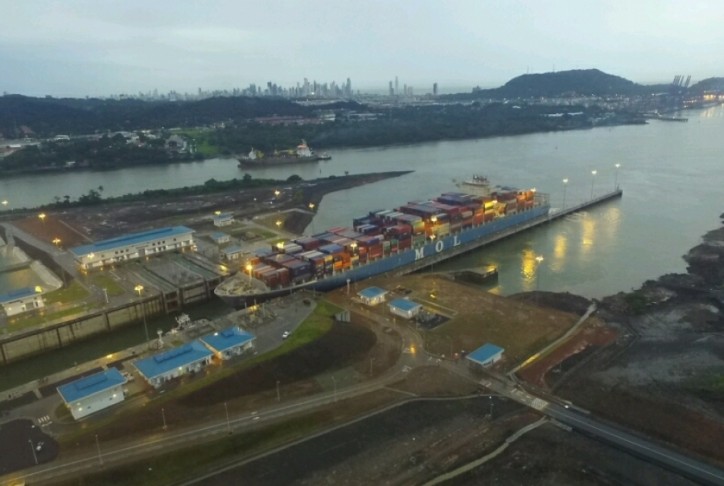 MOL Benefactor approaching the expanded Panama Canal
The Mol Benefactor, which is 337 meters long and 48 meters wide, is headed north through the locks.
The container carrier MOL Benefactor broke the record that had been set Sunday by the vessel Cosco Shipping Panama, the first vessel to use the new locks that paid $575,545.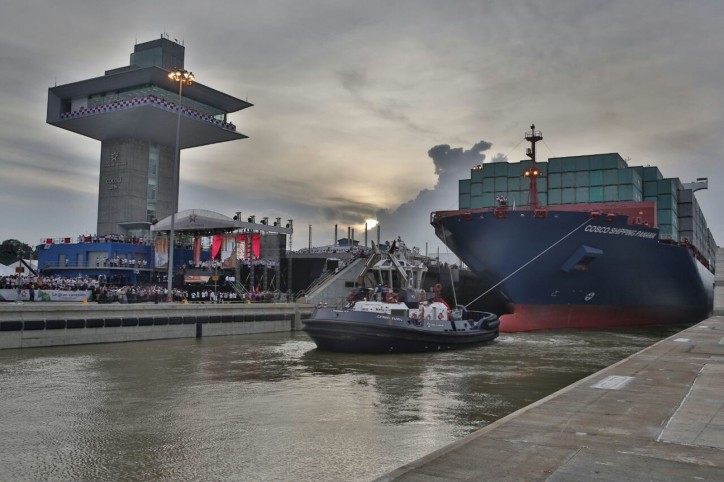 COSCO Shipping Panama container ship being towed in the expanded Panama Canal
So far, 10 vessels have used the new locks.
Given that the newly widened canal can accept boxships of up to 12,000 teu, a $1m transit fee is on the cards soon, all happening to repay the $5.25bn Panamanian authorities have paid to get the waterway widened over the past decade.
Source: prensa.com