Hyundai Heavy Industries (HHI) has delivered the world's largest semi-submersible drilling rig to the commissioning firm. The company said on July 17 that it has handed over the "Ocean Great White", the semi-submersible drill ship, to Diamond Offshore Drilling, Inc. of the United States.
The order for the drill ship, whose dimension includes 123 meters in length and 78 meters in width, was won by Hyundai in 2013 at the price of US$630 million. It is capable of drilling the depth of 10,670 meters.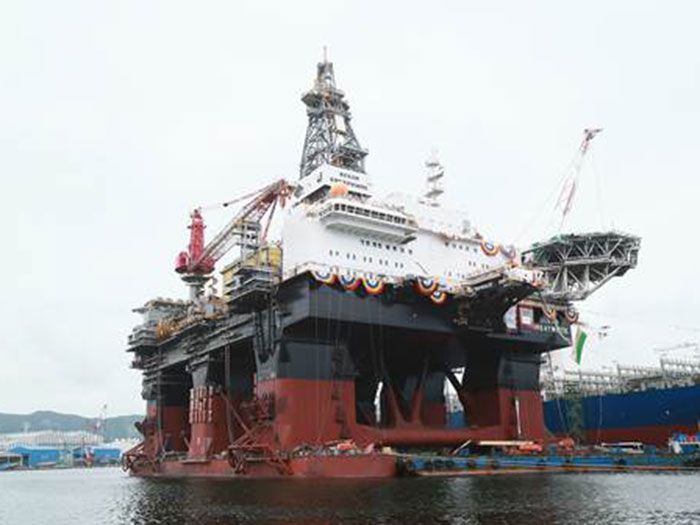 Semi-submersibles are less subject to external conditions such as ocean waves as the surface area in contact with the water is small even though it is less mobile than mobile offshore drilling units.
In exchange for the delivery of the ship, Hyundai Heavy Industries received the payment of 460 billion won. The company has so far built and delivered 16 drill ships and eight semi-submersibles.
A Hyundai official said, "Despite the difficult situation, we could successfully hand over the drill ship based on the strong trust with the commissioning entity. As our work process has stabilized after delivering a series of large-scale offshore installations, I believe we can complete other projects in time as well."
Hyundai Heavy Industries has maintained a close working relationship with Diamond Offshore by delivering a total of four drill ships so far.
Source: The Korea Economic Daily