Teekay's video below shows the 135,243-cbm LNG carrier Madrid Spirit who had the honor of being the first vessel to discharge at the new Dunkerque LNG Terminal.
France's fourth LNG import terminal in the port of Dunkirk (Dunkerque) received its first commissioning cargo on Friday, July 8.
Teekay's LNG carrier brought the cargo from Nigeria's Bonny liquefaction and export plant.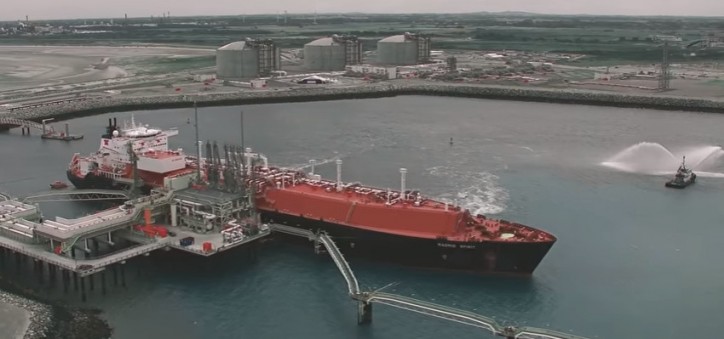 "A second boat is expected during the first fortnight in August, to carry out test runs of the whole system and performance tests," Dunkerque LNG said in a statement earlier this month.
Dunkerque LNG, a company 65% owned by EDF, 25% by Fluxys and 10% by Total , owns and operates the LNG import terminal.
The terminal will be "tested under normal usage conditions during the summer. At the end of September, the terminal should be ready to enter into commercial operations and be made available for EDF and Total", Dunkerque LNG added.
The Dunkirk LNG terminal will have an annual regasification capacity of 13 billion cbm of gas, enough to cover about 20% of France and Belgium's yearly gas consumption.
According to Dunkerque LNG, the construction costs for the terminal itself were around €1 billion. In addition to this, €150 million was invested for the port site and €80 million to connect the LNG facility to the Pitgam compressor station.
Upon commissioning, the LNG terminal will be operated by Gaz-Opale, 51% owned by Dunkerque LNG and 49% by Fluxys.