On August 1st 2016, Hamburg-based OPDR is going set up its new agency in Saint Petersburg. By that, the short sea shipping expert reinforces its traditional strong presence in the Baltic region and furthers its growth plans in Russia. A new unique service with unmatched transit times from Morocco to Saint Petersburg is in the making.
The new agency will play an important role in OPDR's strategic alignment in the Baltics, and especially in Russia. The privileged geographical location provides excellent opportunities to build up and extend existing business relationships in a promising Russian market. Moreover, an exceptional service linking Agadir and Casablanca to Saint Petersburg in only eight days will allow OPDR's customers to count on a fast and reliable connection between Morocco and Russia.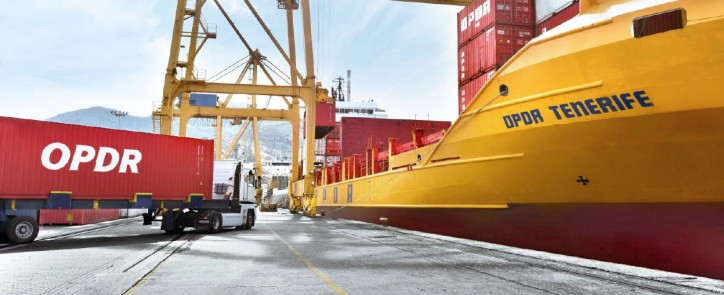 Image courtesy: OPDR
The new agency also brings OPDR into close working cooperation with its colleagues from CMA CGM: The team will be situated in the CMA CGM Russia offices in in the heart of Saint Petersburg.
The deployed sales experts will report directly to Angela Black, Head of OPDR Russia, UK and the Baltics. Ms. Black said: "We are looking forward to the benefits our new agency in Saint Petersburg will bring us and our customers in particular. Besides the synergies with CMA CGM Russia, it will also give us the perfect opportunity to create a new faster direct reefer service from Morocco to Russia in just eight days – unmatched in the market and particularly interesting for Moroccan fruit shippers."
As always, the planned new services will reflect OPDR's customer focus since all deployed ships are equipped to carry pallet-wide equipment and therefore enable the customers to ship more goods per container.
OPDR recently also introduced its new CAVA service, connecting Saint Petersburg with Northern Europe and the Spanish east coast. For latest daily schedules and weekly updates please refer to the OPDR Operational Schedule on www.opdr.com/en/schedules.html.
About OPDR
The Oldenburg-Portugiesische Dampfschiffs-Rhederei (OPDR) has offered transport solutions within Europe as well as to and from Morocco for over 130 years. As a logistics company OPDR today offers tailor-made integrated supply chain solutions. A strong network in more than 25 European, North and West African countries ensures high standards of reliability and quality. The OPDR headquarters is based in Hamburg. The company employs over 250 people. Since July 2015, the OPDR Group is part of the CMA CGM Group and teams up with the UK-based MacAndrews & Company Ltd.
Source: OPDR