Maersk Line has added Rotterdam to the sailing schedule of its L16 – St Petersburg Service. The ship Bomar Vanquish made its first call on Rotterdam on 19 July.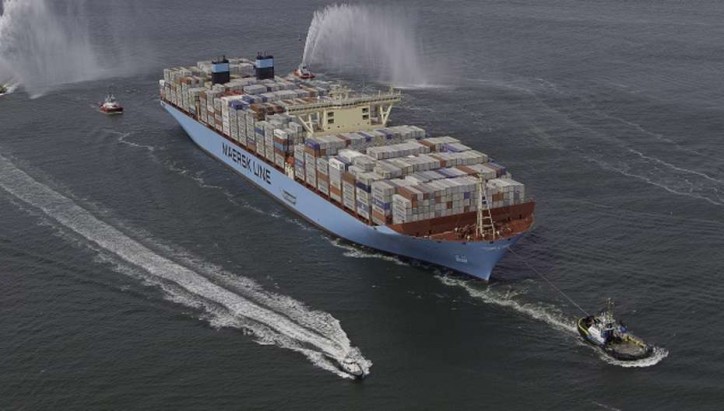 Image courtesy: Port of Rotterdam
The itinerary of this new service between Rotterdam and Russia includes stops at both Petrolesport and the First Container Terminal (FCT) in St Petersburg.
The container shipping line alliance 2M, formed by Maersk Line and MSC, announced its new sailing schedule for the Europe-Asia route in May. The new schedule considerably improved Rotterdam's position, assigning the Dutch port an extra 'first port of call' and an extra 'last port of call' position along the routes followed by its largest ship classes. As a result, the Port of Rotterdam Authority expects a substantial growth in container volumes handled on 2M's behalf.
Source: Port of Rotterdam