Berge Bulk Maritime confirms that an incident involving its operated VLOC (Very Large Ore Carrier) BERGE BUREYA – took place off Malaysia in the Malacca Strait early Tuesday morning (July 26, 2016).
There were no injuries to any crew-members and there was no grounding or involvement of any third parties.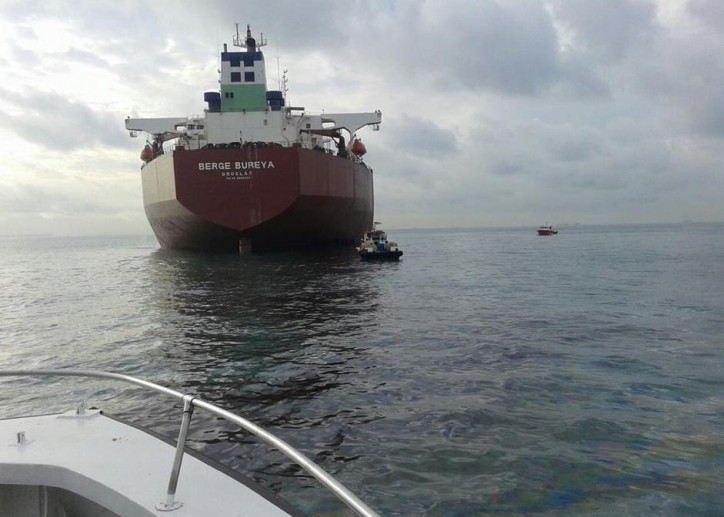 Image Courtesy: Malaysian Maritime Enforcement Agency
Whilst in transit between Singapore and Brazil, a quantity of oil was identified leaking from the vessel and the crew immediately enacted emergency procedures to halt the leakage and to start a prompt clean-up operation.
A quantity of bunker fuel was spilled and Berge Bulk Maritime is cooperating closely with the Malaysian authorities in the management of the spill and the vessel was boomed following the incident. The oil leak was stemmed quickly.
The company has now launched an investigation into the causes of this incident.
Source: Berge Bulk