In the past week shipping and logistics company EMS Chartering launched a project that EMS Managing Director Ingo Hesse calls "a project for specialists".
The company ships a total of seven wind turbines from Germany to England. The special feature: The turbines have to be discharged in the river Crouch.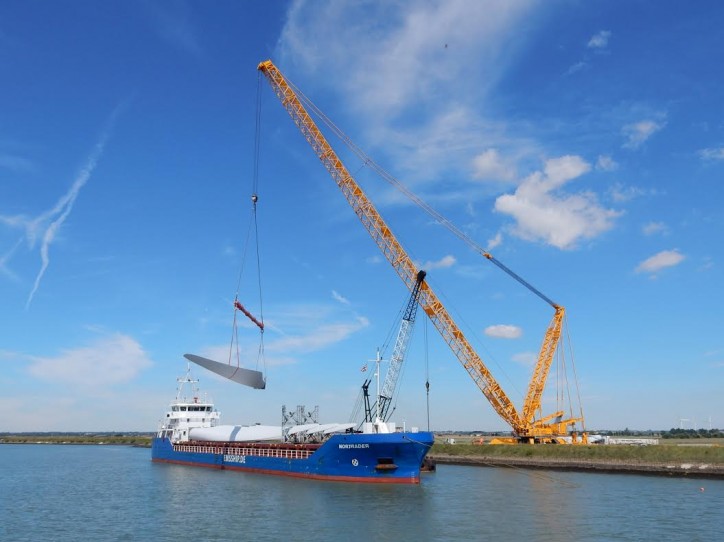 General cargo ship Nortrader - Image courtesy: EMS Chartering
The wind turbines are shipped in five batches by Nortrader and Fehn Caledonia to eastern England. The vessels are part of the fleets of NTO Shipping and Fehn Ship Management.
A special crane is used to lift the blades, towers segments and nacelles from the ship's hold over the dike, a distance of about 80 meters. Heavy haulage trucks transport the parts to their final destination at the building sites.
"There is no ready-made solutions for such projects. For planning and implementing you need an experienced staff and people who are able to think outside the box", Ingo Hesse says."Because the Crouch is a tidal river, we only have two hours before and after high tide for discharging operations. After that the vessel has to leave and anchor in midstream. In addition we do not have a pier or the like. Therefore the vessel lies during discharging operations alongside a pontoon and is moored to two buoys. Vessels like "Nortrader" and "Fehn Caledonia" with their shallow draft are the number one choice for operations like this."
Source: EMS Chartering