The second quarter of 2016 shows solid results.
The recent deliveries of four Japanese-built second hand ships (costing $106mln) and the purchase of two new vessels from Korea ($64mln cash delivery payment in total for both) to be delivered in the next six months are being financed from Company's own resources, without raising new equity.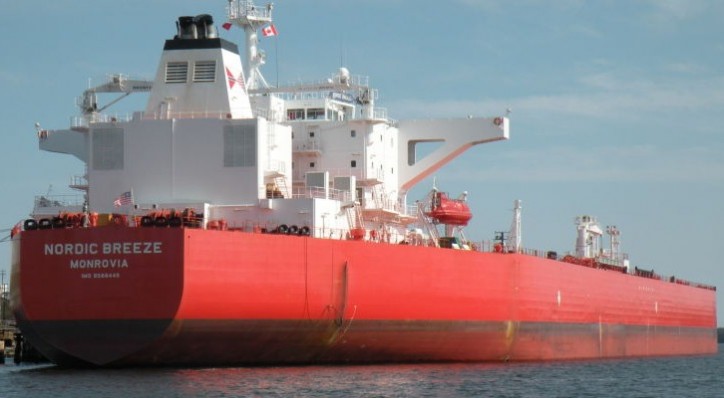 The making of this cash payment in total of $170mln, which brings the Fleet to 30 vessels and enhances NAT earnings potential significantly, guided the Company in setting the dividend for 2q2016.
The tanker market is volatile. A higher demand for tankers should result in higher dividends.
According to NAT, the present circumstances the strategy of deploying Company's cash both to pay dividend and to buy ships and thereby increase Company's dividend capacity is in the best interests of the NAT shareholders.
Going forward, competitive dividend payments, a strong balance sheet and a high liquidity in the stock, compared with our competitors, continue to be prioritized objectives for NAT.
In view of the above, the Board of Nordic American Tankers Limited has declared a cash dividend of $0.25 per share to shareholders of record August 17, 2016. The dividend is expected to be paid on or about August 31, 2016.
The 2Q2016 earnings report is expected to be released Monday August 8, 2016 before NYSE opening.
Source: Nordic American Tankers Limited