- Becomes a market leading provider of LCL freight consolidation and forwarding services to Alaska
- Acquisition expected to be $0.10 to $0.12 accretive to annual EPS, excluding one-time costs
- Logistics operating income expected to be approximately $12 million in 2016, excluding one-time costs
Matson, Inc. ("Matson;" NYSE: MATX) yesterday announced that its subsidiary Matson Logistics, Inc. ("Matson Logistics") has completed its previously announced acquisition of Span Alaska Transportation, LLC ( "Span Alaska"), for a cash purchase price of $197.6 million, on a debt and cash free basis (the "Transaction"). Matson funded the Transaction from available borrowings under its revolving credit facility.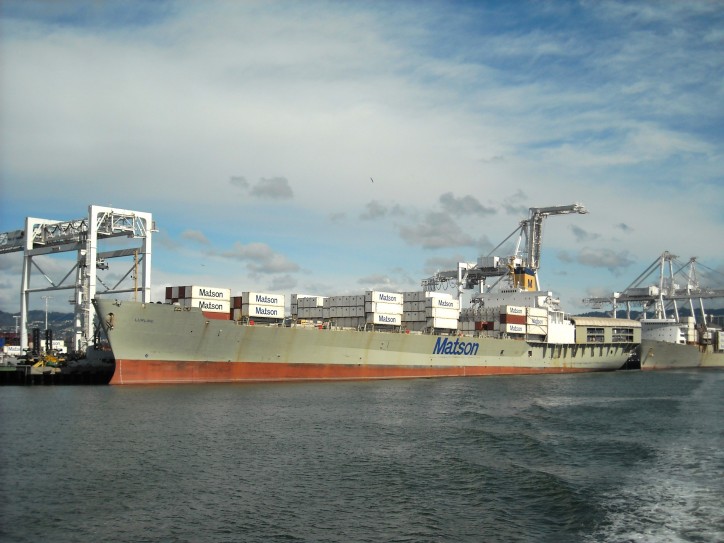 Container ship Lurline (Image for reprsentative purposes only) - Photo: Daniel Ramirez/Wikimedia
"We are pleased to complete this acquisition that significantly expands Matson Logistics' platform and underscores our long-term commitment to the Alaska market," said Matt Cox, president and CEO of Matson.

"As a subsidiary of Matson Logistics, this leading consolidation and forwarding business will retain the trusted Span Alaska brand and continue to be led by its experienced management team, independent of Matson's ocean transportation operations."
Matson expects to incur one-time pre-tax transaction closing and integration costs of approximately $4.0 to $5.0 million in the second half 2016. Excluding, these one-time items, Matson expects the Transaction to be immediately accretive to earnings per share ("EPS"), providing annual EPS accretion of approximately $0.10 to $0.12.
Including the post-acquisition financial effects of the Transaction, Matson revises its expected Logistics segment operating income for the full year 2016 to be approximately $12 million, excluding one-time transaction closing and integration costs.
Related news: Matson Logistics to acquire Span Alaska
Source: Matson