Keppel Singmarine, a wholly owned subsidiary of Keppel Offshore & Marine (Keppel O&M), is on track to deliver its fifth anchor handling tug to Seaways International (Seaways) on time and with a perfect safety record.
The vessel was named Seaways 24 at a ceremony held at Keppel Singmarine Monday evening (Aug8).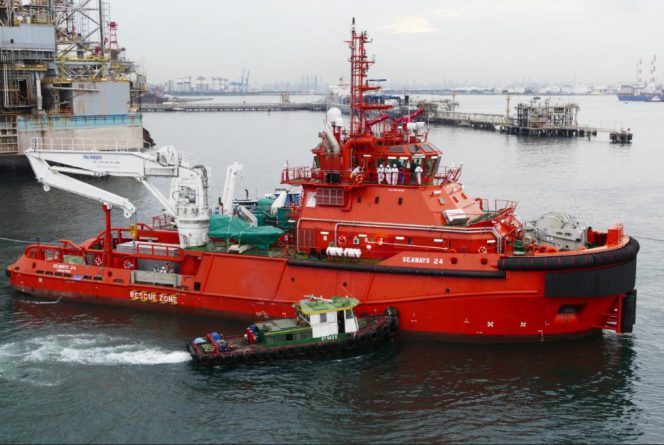 Seaways 24 is a multi-task anchor handling tug that is designed to carry out an array of offshore activities. The vessel is equipped with Class 1 and 2 fire-fighting capabilities, Class 1 oil recovery capabilities and a host of other equipment, and comes with a designed bollard pull of 120 tonnes.
Mr Abu Bakar, Managing Director of Keppel Singmarine, said, "We are pleased to deliver our fifth anchor handling tug to our long-standing client Seaways. Given our years of extensive experience in constructing and designing a wide variety of ships, we are confident that Seaways 24 will prove to be another valuable addition to their global fleet."

Captain Ashish Nijhawan, Director of Seaways, added, "We have built a strong partnership with Keppel over the years, and they have demonstrated their capabilities in executing and delivering quality products. As we continue to grow our presence in the global offshore marine industry, we look forward to working even more closely with Keppel to meet the needs of the oil and gas industry."
Source: KeppelO&M