On August 4, the 116 meter long cargo vessel Derin caught fire while berthed at Chioggia, Italy.
The fire started in the vessel's engine room releasing a dense column of black smoke. Local firefighters were alerted and entered the cargo vessel.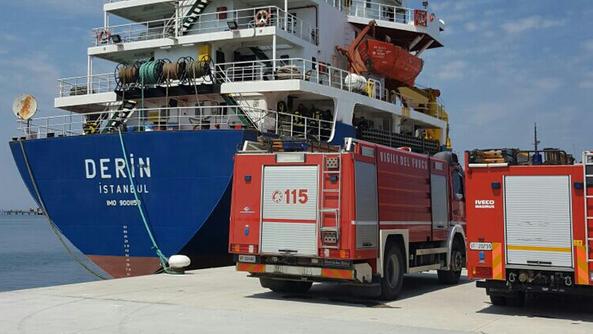 Image courtesy: corriere.it
The firefighters found one crewman unconscious in the engine room. The crewman was taken to hospital and reported to have recovered.
Firefighters were able to extinguish the blaze, but one firefighter suffered from heat stroke.
No reports of pollution released. An investigation found nine crew were also intoxicated at the time of the fire. The cause of the fire is under investigation.
Source: ShipwreckLog