DUSUP's Jebel Ali LNG Import Terminal has been importing LNG via an FSRU since 2010 but needed to expand its capacity to meet Dubai's increasing demand for natural gas. DUSUP partnered with Excelerate Energy in 2015 to provide a more capable FSRU.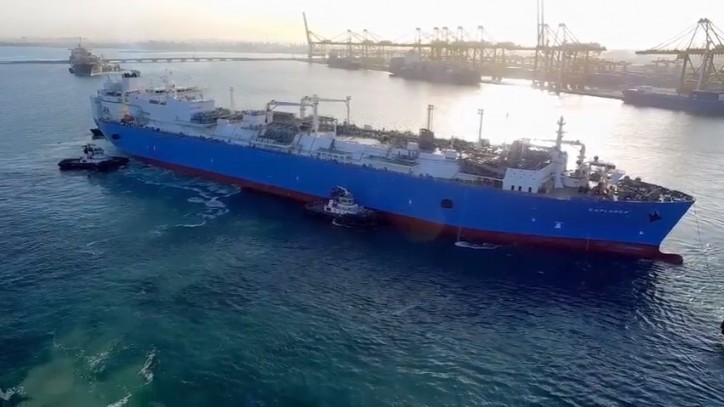 Excelerate upgraded its existing FSRU, the Explorer, built in 2008, to be one of the most fuel-efficient and capable ships of its kind in the world. Excelerate has enhanced the Explorer with the following advanced features:
- New HP vaporizers and HP pumps to increase regasification send-out capacity from 690 MMcf/d to 960MMscf/d.
- A dual-fuel diesel generator power module for more fuel-efficient power generation.
- The addition of the world's first LNG bunker port through an FSRU.
Below you can see the full-length video of the FSRU Explorer upgrades. A collaboration between Excelerate Energy and DUSUP to upgrade Dubai's Jebel Ali LNG Terminal with one of the most capable and efficient FSRUs in the industry.
Source: Excelerate Energy