After the successful testing in London on the 25th of July, Ravestein makes her second docking on the 28th of July in Rotterdam.
The Skyjack has been very successful already. The first docking was with the new Blackfriars pier that they have made for Volker-Stevin.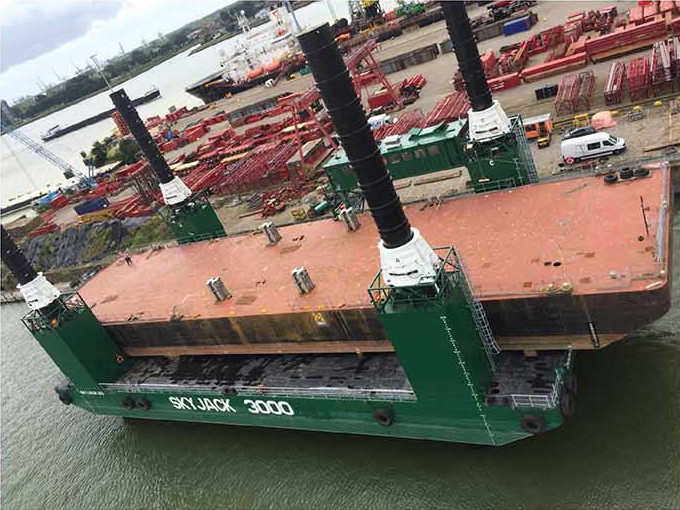 The 3000 tonnes capacity submersible pontoon can be used for many purposes, like the transport of monopiles for the offshore wind farms or the decommissioning of small oil rigs.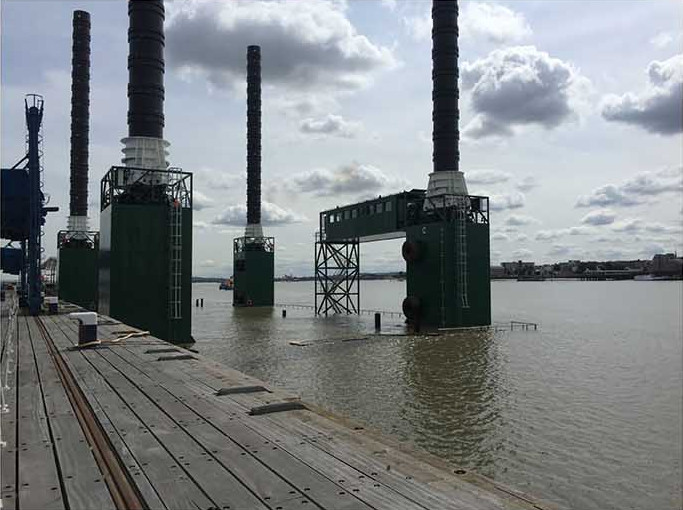 Watch the video below: SkyJack 3000 designed for bringing heavy structures, such as concrete tunnels, windmill foundation ships, etc
Source: Ravestein