The amazing drone video below sent by our friend Konstantinos Anagnostou from Chiosphotos.gr shows a spectacular view of the RoPax Nissos Mykonos near the Greek island of Chios.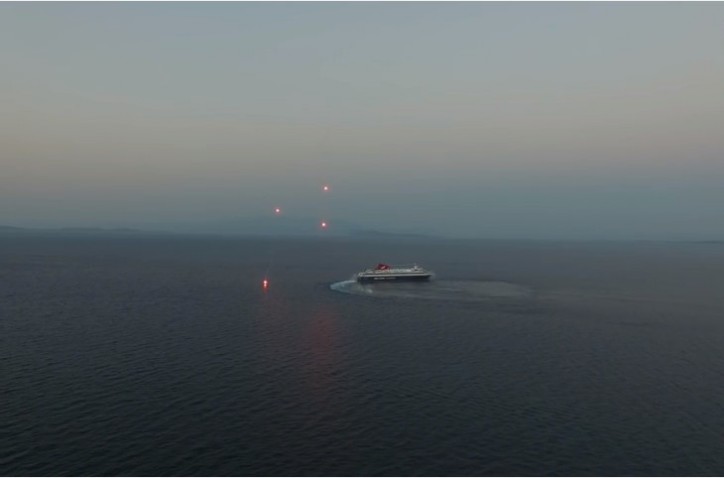 While the Hellenic Seaways-operated ferry leaves the Chios Port on its daily route, local residents are able to see and hear the ship's horn salutes and fireworks.
The special occasion is part of the Agias Paraskevis Kastellou's celebration.
As we understood the event took place in the end of July.
Source: Konstantinos Anagnostou / Chiosphotos.gr