Two senior engineering officers employed by Italian shipping company d'Amico have admitted to a court in the USA that they deliberately covered up pollution from their ship.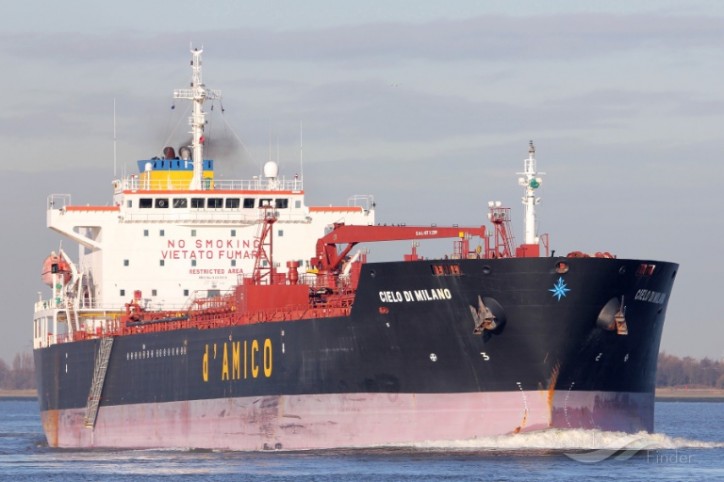 Chemical/Oil Products Tanker Cielo Di Milano - Image courtesy: Hannes van Rijn
The senior engineer and first assistant engineer of the oil tanker Cielo di Milano pleaded guilty at the Newark, New Jersey court to charges of conspiring to violate the pollution prevention law and to obstructing justice. The court heard that on the tanker's visits to ports in New Jersey, Maryland and Florida, the crew had intentionally bypassed the pollution prevention equipment and discharged oily waste straight into the sea.
The chief engineer admitted falsifying the vessel's oil record book and making false statements to the US Coast Guard during its inspection of the ship in January 2015. He also ripped out pages from the vessel's sounding log and burned them in the boiler after the coastguard had boarded the vessel. Both defendants admitted instructing lower-level crew members to make false statements.
The men will be sentenced in November and face up to five years in prison and a maximum fine of USD250,000 each.
Source: ITF