Protection Vessels International (PVI) is a global leader in armed maritime security, protecting and defending large shipping vessels in areas such as the Gulf of Aden, the East Coast of Africa and the Indian Ocean. It aims to ensure the safe passage of its clients across these seas where piracy still exists and maritime terrorism is posing a new threat.
PVI's parent company, PGI, is a leader in cyber security solutions as well as providing geopolitical risk consultancy, corporate intelligence services and an array of security training.
Please find below PVI's Weekly Maritime Security Report 31 August 2016:
West Africa
Benin: Suspicious vessel follows bulk carrier off Benin 24 August
A bulk carrier reported being followed by a suspicious craft off the coast of Benin. The small craft was sighted at 1050 hrs local time around 51 nm south of Cotonou, and followed the carrier at a distance of 2 nm for around 25 minutes before moving away.
PVI Analysis: Benin's proximity to Nigeria, the epicentre of piracy in the Gulf of Guinea, leaves it vulnerable to pirate attacks. The majority of pirates appear to emanate from Nigeria as most attacks in West Africa take place off the Nigerian coast, although incidents in waters off surrounding countries are thought to be significantly underreported. The motive of those in the small craft remains unknown, although it is possible that potential hijackers or robbers were scoping the vessel for a possible attack.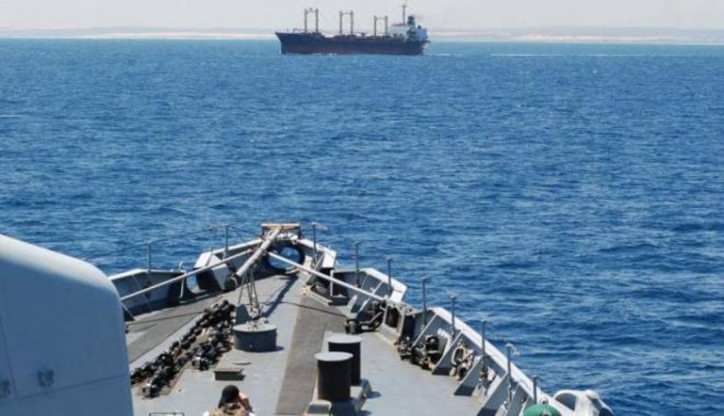 Congo: Two assailants attempt to rob tanker at Pointe Noire 22 August
At around 0200 hrs local time, two robbers boarded an anchored tanker at Pointe Noire anchorage. The crew spotted the robbers and raised the alarm, prompting them to flee empty handed.
PVI Analysis: Pointe Noire regularly experiences vessel robberies, though most incidents are related to petty theft and are non-violent in nature. Vessels are advised to remain vigilant when in the anchorage area to guard against robberies.
Guinea: Pirates attack bulk carrier near Conakry 24 August
Seven robbers armed with automatic guns and knives boarded a bulk carrier at 0110 hrs local time some 5.5 nm south of Conakry. Crew members on watch were taken hostage and beaten, and the robbers took ship's properties and the crew's personal belongings prior to departing at 0145 hrs local time. No further details were immediately available.
PVI Analysis: Armed robberies off the coast of Guinea have increased notably since April 2016, with such incidents rarely being reported before this period, thus seemingly indicating the emergence of new pirate groups operating in Guinean waters. A total of five similar incidents have been reported off Guinea since 1 April 2016, according to the PGI Risk Portal, although the actual figure is thought to be higher as other incidents are likely to have gone unreported.
Source: PVI