Fire erupted on the stern of fishing vessel ESTERIO early Saturday morning (Sept 10), off Bahia Blanca, Argentina.
According to reports at the time of the incident there were 17 crew members on board.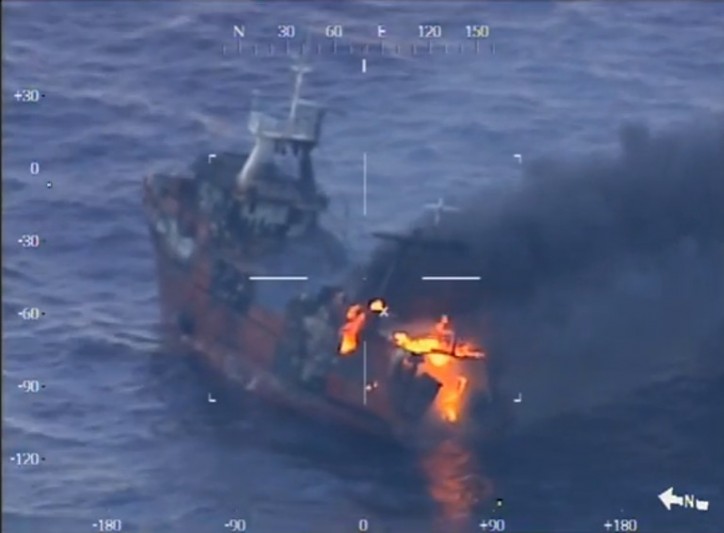 All seamen were rescued by a nearby fishing vessel Atrevido, all are said to be safe.
Video released by Prefectura Naval Argentina shows the burning fishing vessel drifting at sea off Bahia Blanca.