The ports of Tallinn, Helsinki, Stockholm and Turku have signed a memorandum of understanding on a common approach to on-shore power supply for vessels, reports LETA/BNS.
"The passenger ferry quays in Helsinki, Stockholm, Tallinn and Turku are located close to the city centers. The areas are of high value for real estate projects, which are being developed closer and closer to the ports. The combination of noise, vibration and other ship emissions (CO2, NOx, PM) can have a negative effect on existing and future living and working areas. The four ports see that one option for reducing or even eliminating all the negative effects is to connect ferries to the on-shore electricity grid while berthed," head of the Port of Tallinn department for quality and environmental management Ellen Kaasik said.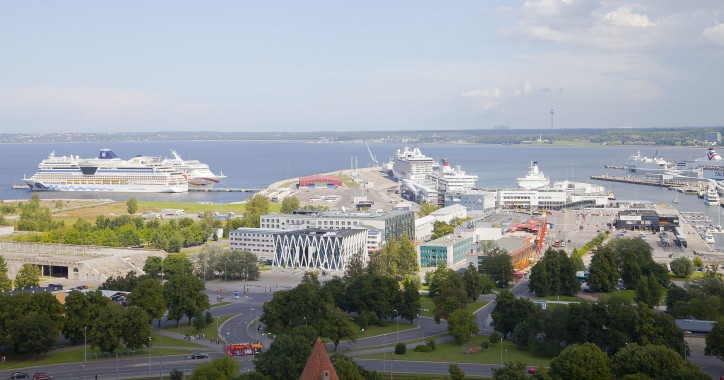 View of Tallinn from St. Olaf's church, Estonia - Image courtesy: Diego Delso
With the memorandum the Port of Tallinn, Port of Helsinki, Ports of Stockholm and Port of Turku wish to set a common approach to and inform shipowners about the principles and standards governing electricity connections for ships in the future. The ports agreed to provide new connections with a voltage of 11 kilovolts and a frequency of 50 hertz.
The ports encourage other ports and shipping companies to follow their initiative and recommendations concerning on-shore power supply standards.
The memorandum was signed in Helsinki during a conference session of the Baltic Ports Organization (BPO) which was titled "Baltic Sea as a model region for clean ports and shipping" and was directly connected to the subject of the document.
Source: The Bultic Course