Ardmore Shipping Corporation (NYSE: ASC) (Ardmore) yesterday announced that the Company has taken delivery of the first three of six MR product / chemical tankers that it agreed to acquire in June 2016. The Ardmore Endurance, Ardmore Explorer and Ardmore Engineer are 49,500 deadweight tonne Eco-Design IMO 2/3 MR product / chemical tankers constructed by STX Offshore and Shipbuilding Co. Ltd. in Korea in 2013, 2014 and 2014, respectively. The vessels delivered on August 31, 2016, September 7, 2016 and September 12, 2016, respectively, and are currently employed in the spot market.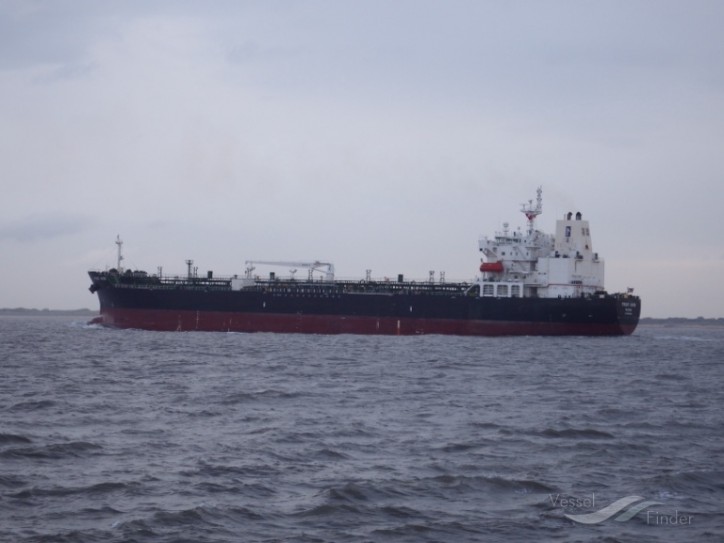 Chemical/Oil Products Tanker Ardmore Endurance - Image courtesy: Ian Greenwood
The Company also announced that it has completed debt financing for its recent acquisition of six vessels. Four of the vessels are being financed through a new $71.3 million senior debt facility with ABN AMRO. The facility is an amortizing senior term loan with a final maturity date in 2023. The covenants and other conditions are consistent with those of the Company's existing credit facilities.
The remaining two vessels have been added to the existing credit facility with ABN AMRO and DVB Bank, which was completed in January 2016. The facility has been upsized by $36.6 million, and NIBC Bank has agreed to join ABN AMRO and DVB Bank as lenders under the facility. The upsized portion is in two tranches to coincide with the delivery of the two vessels, and the new tranches will mature in 2023. The covenants and other conditions are consistent with the original facility.
The Company further announced that it has agreed to sell the 2005-built, 29,000 deadweight tonne Eco-Mod product / chemical tanker Ardmore Centurion for a price of $15.7 million. The vessel is expected to deliver to the buyer in late September 2016.
Anthony Gurnee, the Company's Chief Executive Officer, commented: "We are pleased to welcome these high-quality, modern MR product / chemical tankers to Ardmore's operating fleet. Alongside the three additional vessels that are scheduled to deliver to Ardmore in the coming weeks, these recent acquisitions will expand our long-term earnings power, enhance our cost efficiency and lower our breakeven costs. We also appreciate the support of ABN AMRO, DVB Bank, and NIBC Bank in providing bank financing for all of our newly acquired vessels."
Source: Ardmore Shipping