The chemical sector in the port of Antwerp is doing particularly well: the volume of liquid bulk handled by the port is growing strongly and recent takeovers once again emphasise the position of Antwerp as the largest integrated chemical/petrochemical cluster in Europe.
During the first two quarters of 2016 the volume of liquid bulk rose by 8.4% to 35.4 million tonnes. When it comes to oil derivatives in the same period the volume amounted to 26 million tonnes, an increase of 13.9%. The position of this petrochemical cluster is further reinforced by the increased amount of tank storage capacity together with the very central position of Antwerp within Europe, the strong concentration of chemical companies and the availability of a highly-trained workforce.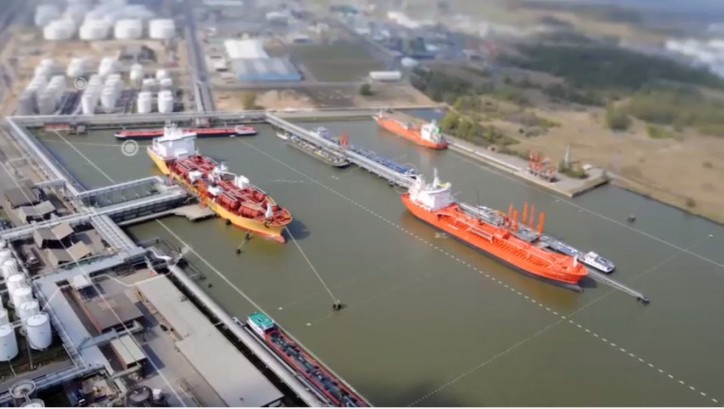 Making the market position more solid
Two recent investments demonstrate the importance of this sector, namely the takeover of Talke Benelux by the Antwerp-based group Katoen Natie and the acquisition of Antwerp Gas Terminal by the German company Oiltanking.
With its acquisition of three Talke sites (Kallo, Zwijndrecht and Moerdijk), Katoen Natie has reinforced its market leadership position as a logistics service provider for the European chemical sector. The three terminals (132,000 m²), 132 silos and 40,000 m² of covered warehouse capacity will be integrated into the existing Katoen Natie network.
Oiltanking has similarly reinforced its position as a tank storage provider with the acquisition of AGT: by further diversifying its portfolio the company is responding proactively to the globalisation trend and the changing requirements for energy and raw materials. The AGT terminal offers capacity of 138,400 m³, is accessible to the largest gas carriers of up to 75,000 m³, has a direct connection to the port-wide pipeline network and has connections to the hinterland by barge, road and rail transport.
Unique in the world
The port of Antwerp is home to a chemical cluster with a degree of integration and diversity that is unique in the world. The companies have a long-term presence in the port thanks to the availability of raw materials, the extremely efficient logistics platform, the high productivity and multilingual capacities of the Antwerp workforce and the quadri-modal connections with the hinterland.
Discover which leading multinational oil and chemical companies constantly opt for Antwerp as their home port, and why shippers prefer Antwerp as the gateway for their international supply chains:
Source: Port of Antwerp