On 28 September, the All India's 7th Maritime and Logistics Awards (MALA) was held in Mumbai.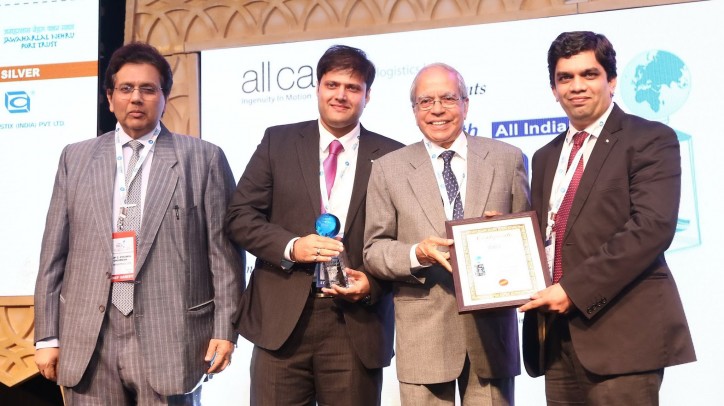 From left: Dilip G. Piramal (Chairman, VIP Industries Ltd), Atuldutt Sharma (Country Operations Manager, Höegh Autoliners India), M.P. Pinto (IAS, Former Secretary, Ministry of Shipping) and Aniket Patwardhan (Country Sales Manager, Höegh Autoliners India)
This premier event has carved a niche for itself as the definitive recognition of excellence in the Indian Maritime the Logistics sector. Höegh Autoliners was a proud recipient of the "Shipping Line of the Year - Ro Ro Operator" award for the third consecutive year.
Karolath Gopinath, Head of Country, Höegh Autoliners India says: "In such a highly competitive, vast and complex industry in India, we are honoured to have won this award for the third consecutive year. This is a remarkable achievement considering Höegh Autoliners India was established only eight years ago. This accomplishment is due to the exceptional work done by the Höegh team as a whole."
Source: Höegh Autoliners