CMA CGM, a leading worldwide shipping group, launches the new EMED EXPRESS service. This new line strengthens the Group's offer towards the regional East Mediterranean market. It directly links Greece, Egypt, Lebanon, Cyprus and Turkey.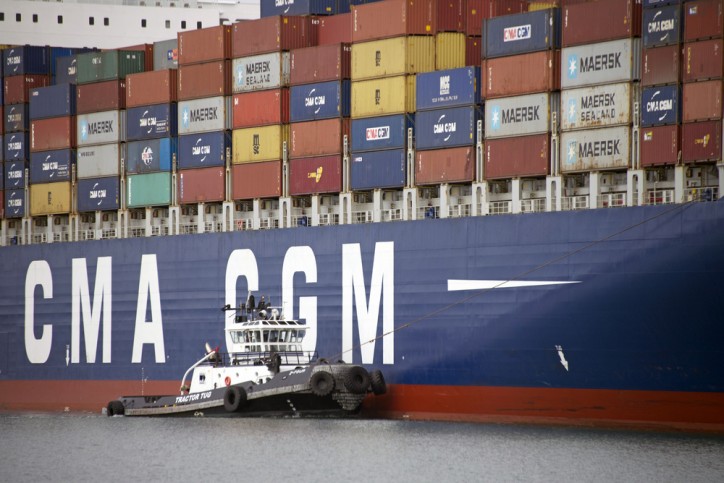 This new weekly service offers export solutions specifically designed for the export of apples from Greece to Egypt – a key consumer. Transit times are among the best on the market: the Egyptian ports of Damietta and Port Said East are linked in 3 and 4 days respectively from Thessaloniki in Greece.
The new EMED EXPRESS also connects Antalya in Turkey to Asia thanks to transshipment connections with others' Group services in Damietta.
Since September 14th, two 1,700 TEU capacity vessels will operate the following rotation: Thessaloniki, Damietta, Port Said East, Limassol, Beirut, Mersin, Tartous, Lattakia, Antalya, Thessaloniki. Thanks to calls in Damietta and Beirut, transshipment connections are offered towards worldwide markets.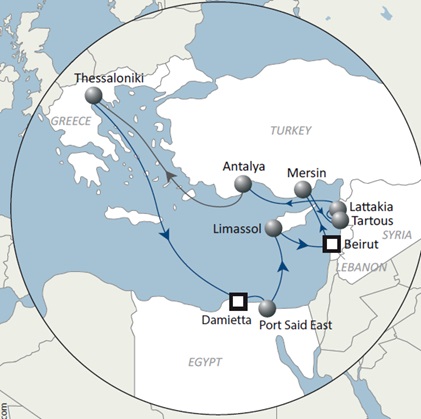 Source: CMA CGM