Interferry Conference offer demonstrates commitment to maritime safety
To mark this year's Interferry Conference in Manila, the Philippines, Damen Shipyards Group has teamed up with Netherlands Shipping Training Centre (NSTC), Managed by the international maritime education and training organisation STC-Group. Damen and NSTC have developed a training course for the Philippines-based ferry crew. The training package will feature a number of elements, including rules and regulations (ISM code), crew and crisis management and – important in public transportation – cross cultural differences.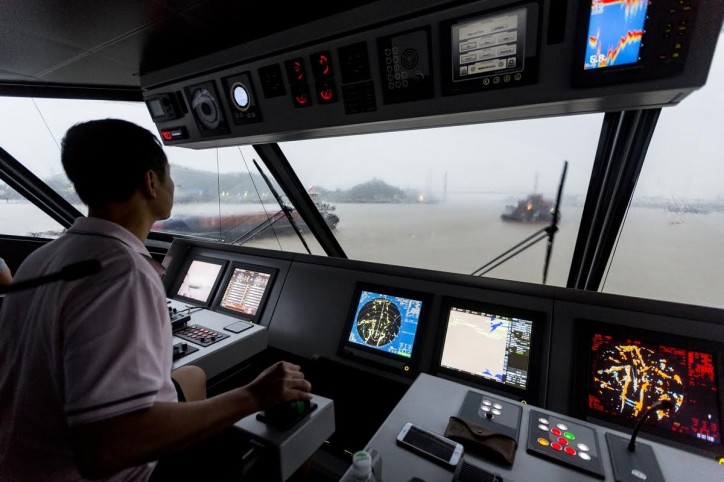 Travelling the world together
Damen has worked with STC-Group for many years in the provision of seafarers' training, as Martijn Voorham, General Manager NSTC, based in Palompon, Leyte explains: "Damen and STC-Group have travelled the world together. Over the years we have frequently partnered up to provide crew training when Damen has delivered a vessel to a client."
He says that the relationship between the companies is a natural one. "Damen is a renowned shipbuilder and we are a renowned training provider. It's a very logical partnership that works very well."
Safety is our trade
Henk Grunstra, Damen Product Director Ferries, agrees. "We are a family company and we take pride in looking after our clients and the safety of their people. We regularly work with STC-Group and its affiliated companies because they share our values when it comes to this."
Mr. Voorham continues: "Safety is our trade. In the case of the Philippines, it is of the utmost importance. This is an island nation where a large amount of transportation is carried out by sea and, especially on a ferry carrying passengers, safety is paramount"
He demonstrates the advantages of training in improving safety by stating that where crew are fully aware of safety procedures, they are shown to be up to 80% more effective in responding to a situation.
Global commitment
Mr. Grunstra says: "Giving gifts at the Interferry Conference is something of a tradition for Damen. Previously we have given delegates, for example, miniature models of our vessels. This year we wanted to offer something that would really make a difference. Teaming up with NSTC to offer this training is a sign of the commitment Damen has to improving maritime safety internationally."
Source: Damen