Maersk Invincible received her name in the vast DSME shipyard in Okpo, South Korea, on Friday. The last of Maersk Drilling's four XLE jackups, she is the largest jack-up drilling rig in the world and will start a five-year contract with BP.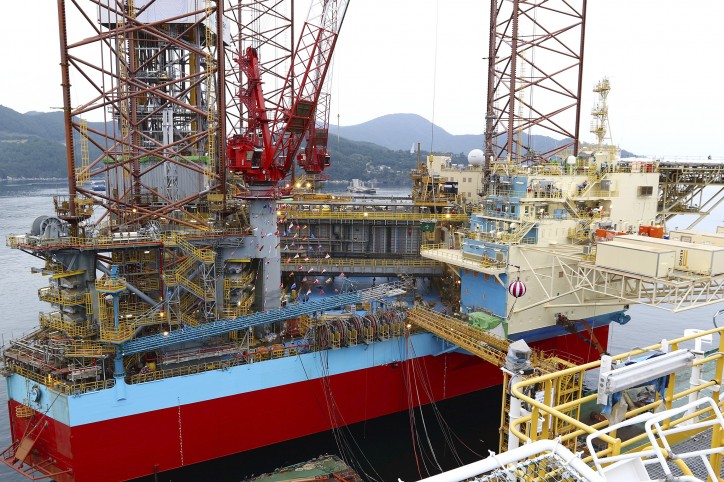 At the edge of the bustling Daewoo Shipbuilding and Marine Engineering (DSME) shipyard in South Korea, the Maersk Invincible's jack-up legs towered over her own naming ceremony on Friday.
The world's largest jack-up drilling rig was named with a bottle of champagne, and a giant ball opened to shower guests, including Group Vice CEO Claus V. Hemmingsen, with streamers and confetti. Bente Norheim, wife of Jan Norheim, Managing Director of client BP Norge, honoured Maersk Drilling by naming the rig Maersk Invincible.
"With the naming of our fourth XLE jack-up, we are nearing the end of a newbuilding era for Maersk Drilling," Claus V. Hemmingsen says.

"Maersk Invincible will be the final XLE rig to enter our fleet. These highly advanced drilling rigs enable us to provide safe and efficient drilling operations to our customers on the Norwegian market and with the addition of Maersk Invincible, we will further strengthen our market leading position in Norway."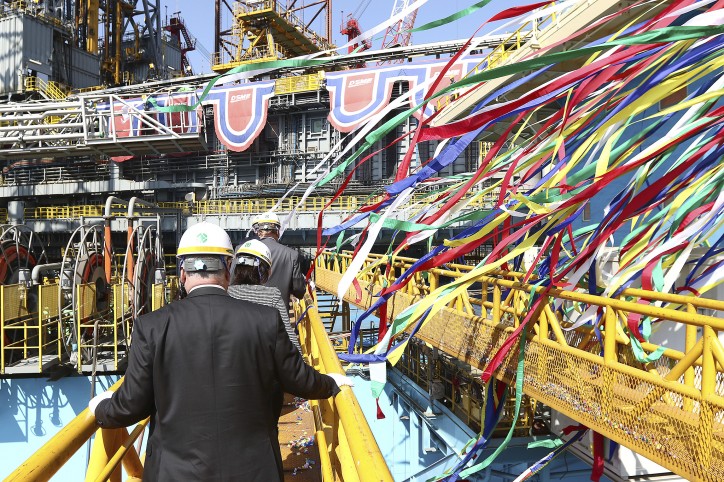 Five-year firm contract
Maersk Invincible is the fourth and final rig in a series of four ultra harsh environment jack-up rigs to enter Maersk Drilling's fleet. The four jack-up rigs represent a total investment of USD 2.6bn. The first three jack-up rigs have been delivered from the Keppel FELS shipyard, while the Maersk Invincible will be delivered from DSME later in 2016.
After delivery from the yard, Maersk Invincible will mobilise to the North Sea and commence a five year firm contract with BP Norge for plug and abandonment work on the Valhall field in the Norwegian North Sea.
The estimated contract value for the firm contract is USD 812 million, including mobilisation from South Korea to Norway, but excluding cost escalation.
"We look forward to working closely together with BP Norge on the Valhall field. I am confident that Maersk Invincible will live up to her name when she commences operation."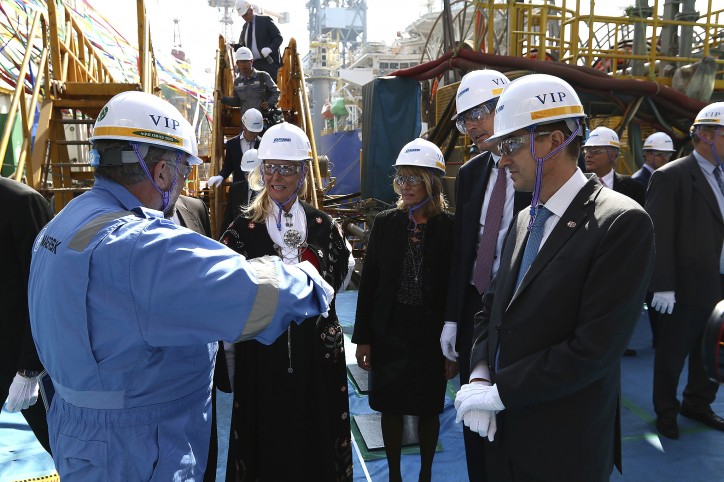 Building the next generation of ships and rigs
The XLEs are featured in a new Discovery Channel television series, which shows Maersk's energy supply chain by following company experts and subcontractors as they design and build the next generation of ships and drilling rigs.
Filming took place mainly in Denmark, Norway and South Korea and the series is currently being broadcast.
Source: Maersk