With her voyage through the Northern Sea route and subsequently the Northwest Passage, BigLift Shipping's MV Happy Rover achieved two important milestones. She is the first heavy lift vessel ever to have sailed these two routes within one season and she is also the first-ever vessel to use the shortest of the Northwest Passage routes, via Fury & Hecla Strait, as a transit trade lane between the Pacific and Atlantic oceans.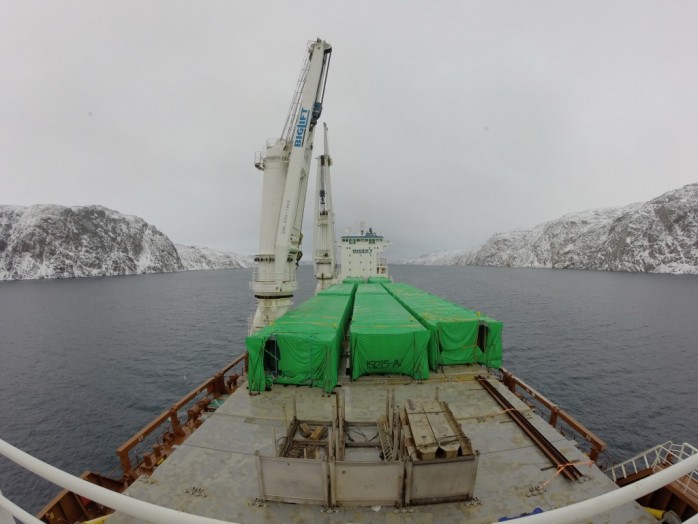 The adventure started on August 11, when m.v. Happy Rover left Zeebrugge, Belgium, for Sabetta, Russia. After a stop in Sabetta, she continued through the Northern Sea Route towards the East to reach Ulsan, Korea. There she loaded modules for Burns Harbour in the Great Lakes, Canada. While sailing Great Circle towards the Pacific Ocean it became clear that the route through the Bering Strait and the Northwest Passage, through Fury & Hecla Strait were a good alternative. Meanwhile Happy Rover has arrived at Montreal to enter the Great Lakes with destination Burns Harbour for the discharge of her cargo.

Northwest Passage
The Northwest Passage is a route connecting the northern Atlantic and Pacific Oceans through the Arctic Ocean, along the north coast of North America through waterways in the Canadian Arctic Archipelago. Only a number of weeks per year the various routes are navigable in this area and Happy Rover was the first vessel ever to choose the shortest passage through Fury & Hecla Strait. The Canadian Arctic straits are rather narrow, so that much ice is still left in them. Much of the ice in this area is several years old which gives it a much harder structure. Only vessels with a high ice class, built for sailing through ice and with a crew trained in ice-navigation can enter this area.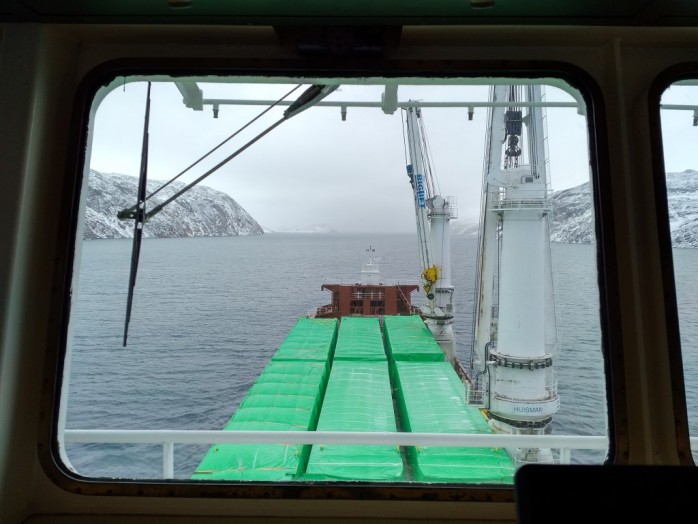 MV Happy Rover was built with Finnish Ice class 1A and both the crew and the ship had been carefully prepared for this journey. To ensure its success, the voyage was planned in close cooperation with Transport Canada and Canadian Arctic experts Northwest Passage Marine.
Northern Sea Route
The NSR is a shipping route officially defined by Russian legislation as lying east of Novaya Zemlya and specifically running along the Russian Arctic coast from the Kara Sea, along Siberia, to the Bering Strait. For the main part it lies in Arctic waters and some parts are only free of ice for some two months a year. With the assistance of atomic icebreakers, traffic can be extended for a longer time.
After the achievement of these milestones, BigLift Shipping is convinced that more successful trips through the Northern Sea Route and the Northwest Passage will follow.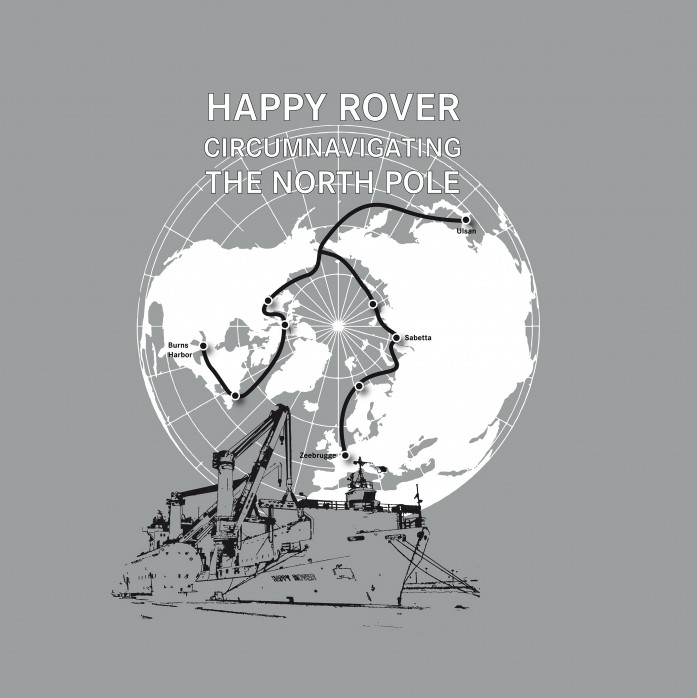 Source: BigLift Shipping