The shipping company SAL Heavy Lift called on the port of Rotterdam Friday to deliver 14 new vessels built by the Damen Shipyards Group.
The freighter mv Svenja moored at the Rotterdam Offshore Group's facility in Waalhaven around three o'clock in the afternoon.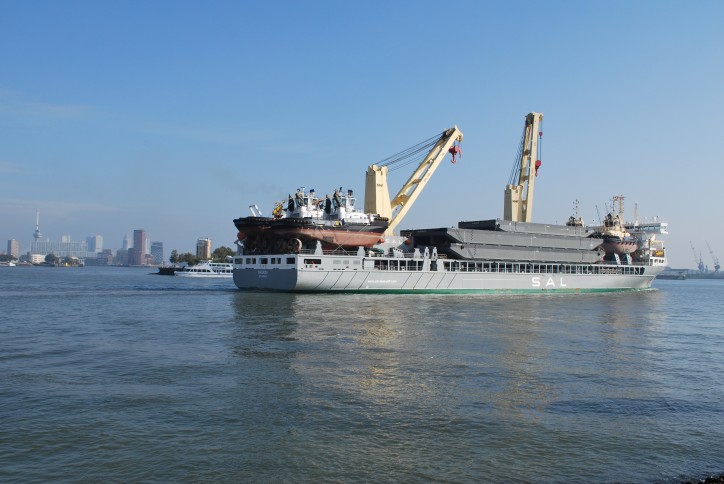 On board, the ship was carrying eight pontoons and six tugs. Several of the vessels had a length of no less than 63 metres.
Mv Svenja's voyage to Rotterdam started on 30 August in Shanghai. The freighter loaded eight pontoons on board and after this, the ship set course for Vietnam, where it picked up six tugs. The vessels are intended for sale.
Source: Port of Rotterdam