First project for new transport and installation crane vessel
Royal Boskalis Westminster N.V. (Boskalis) has been awarded a contract by DONG Energy Wind Power A/S for the transport and installation of the foundations for a part of the Hornsea Offshore Wind Farm Project One. The entire wind farm will generate a total capacity of 1,200 MW and is located approximately 120 kilometers off the Yorkshire coast (UK).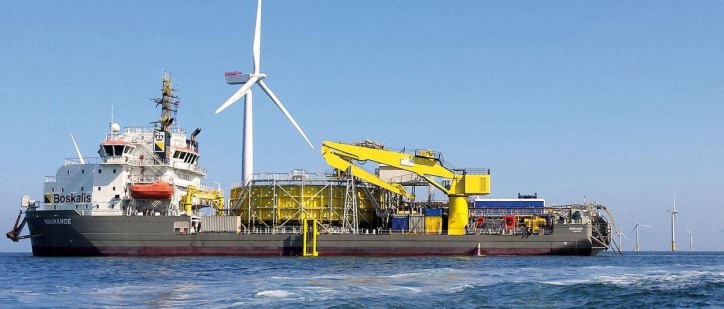 Image for illustrative purposes only - Photo: Boskalis

The transport and installation of the foundations will be executed by Boskalis' new offshore transport and installation crane vessel for which an existing F-class heavy transport vessel is currently being converted. The vessel will be equipped with a 3,000-ton mast crane, dynamic positioning (DP2) and additional accommodation for up to 150 people.
Boskalis' strategy is aimed at benefitting from key macro-economic factors which drive worldwide demand in our markets: expansion of the global economy, increase in energy consumption, global population growth and the challenges that go hand in hand with climate change. This project is related to the development of generating renewable energy due to climate change and increasing energy consumption.
Source: Boskalis