Solstad Offshore ASA (SOFF) took delivery of the Normand Maximus on the 28th October 2016 through the 25/75 owned affiliate, Maximus Limited, with AGC Maritime Yield Fund I LP from Vard Brattvaag. At the same time, the vessel commenced its 8-year charter contract with Saipem.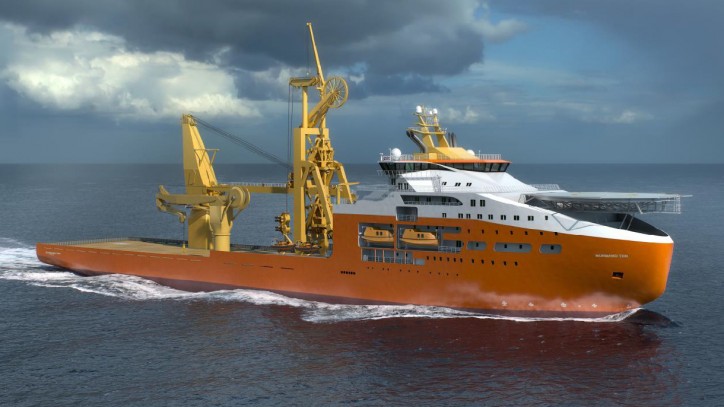 Normand Maximus - Image courtesy: Solstad
Normand Maximus, is developed in close collaboration between Solstad, Saipem and Vard. The vessel is equipped with a 900 ton active heave compensated offshore crane and a 550-ton top tension vertical lay-system, enabling the installation of large diameter flexible pipes in ultra-deepwater environments.
The vessel is built by Vard in Romania and Norway. The long term financing of Normand Maximus is arranged by DNB, NIBC, Swedbank, GIEK and Eksportkreditt.
Source: Solstad