Hyundai Merchant Marine Co. (HMM) will take over 11 ships returned by Hanjin Shipping Co. to the Korea Development Bank (KDB). According to shipping industry sources on November 1, Haeyoung Maritime Services Co., a subsidiary of HMM which provides ship management and maintenance services, has managed one container and three bulk carriers returned by Hanjin Shipping to the KDB at the end of last month.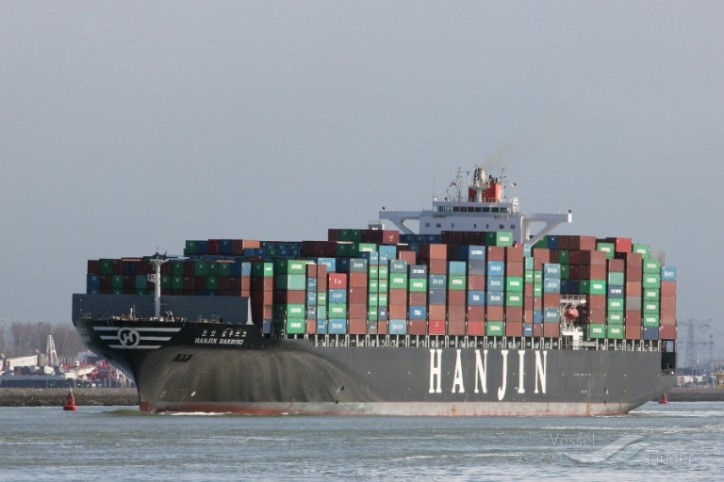 Container ship Hanjin Hamburg - Image courtesy: Hannes van Rijn
These are Hanjin Shipping's vessels on bareboat charter hire purchase (BBCHP). The financially ailing company returned them to the KDB as it can no longer afford to make the remaining loan repayments to the bank.
The BBCHP is a ship financing model unique to South Korea. Since it takes a lot of money to purchase a ship, many South Korean shipping companies borrow money from banks to build a ship. Under a BBCHP agreement, the loan repayments are made by the ship operator, or the borrower, to the financial institution in the form of bareboat charter hire payments. Ownership of the vessel reverts to the ship operator once the loan is completely repaid. Even during the loan repayment period, the ship on BBCHP are regarded as the property of the ship operator, not the financial institution.
Hanjin Shipping has a total of 11 ships – two containers and nine bulk carriers – on the BBCHP financed by the KDB. Out of 11, Hanjin Hamburg, Rizhao, Dangjin and Santana, which offloaded all the cargoes and have no legal issues, were returned to the KDB first on October 26. The remaining ships will be returned one by one as well.
Once HMM takes over and operates all 11 vessels, the number of its ships will increase from 119 – 63 containers and 56 bulk carriers – to 130 – 65 containers and 65 bulk carriers.
Source: Business Korea