Earlier this year, Blue Water was awarded the transport of 70 wind turbines for the White Rock Wind Farm in New South Wales, Australia.
The first shipment of wind turbines left China and arrived at the Port of Newcastle, Australia on the 15th October.
Eight complete 2.5 MW Wind Turbine Generators were shipped on MV Erna Oldendorff including the biggest wind turbine blades to arrive in Australia to date with 59.5m.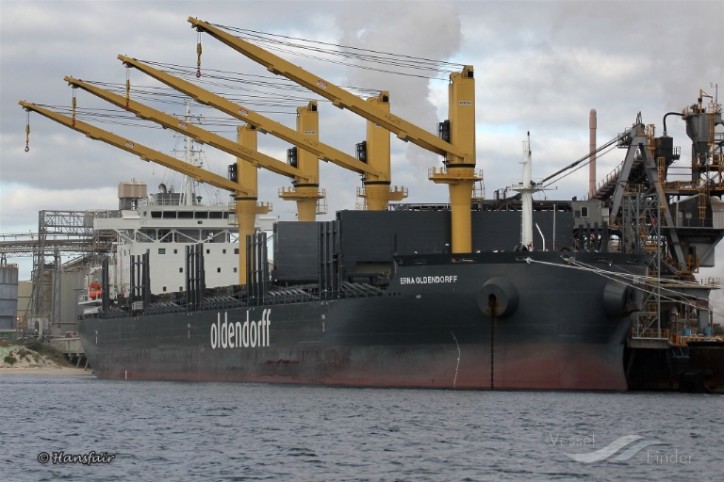 General cargo ship Erna Oldendorff - Image courtesy: Hans Fairhurst
Blue Water's project team handles the challenging transport of all turbines from Taicang, China all the way to site with 550km inland haulage from the port of Newcastle to Glen Innes.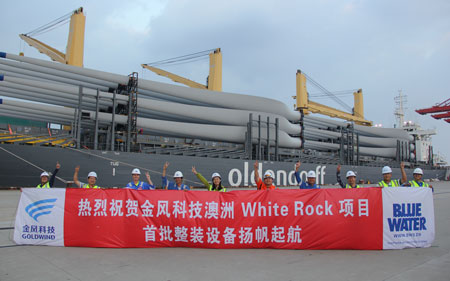 Intensive planning and coordination between Blue Water's offices in Shanghai, Singapore and Sydney ensure a smooth execution of the interfaces such as port handling, loading/discharging, storage and trucking that are thoroughly controlled by trained project managers, supercargoes, transport engineers and chartering and operational staff.
The second and third (identical) shipment are due to arrive in the middle of November after which another 5 shipments are going to be shipped under Blue Water's project management.
Source: Blue Water