During Stena Britannica's docking period on Damen Shipyard in Rotterdam she was the first vessel in Stena Lines fleet to get a new updated livery with green waves complemented by the strapline "Connecting Europe for a Sustainable Future".
​​This is the new standard for Stena Lines ships livery and it will be implemented on the vessels in connection with planned dockings.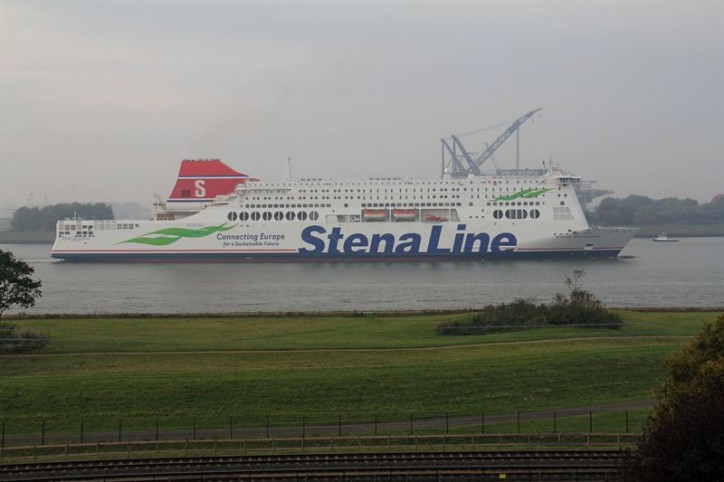 In total 17 ships in Stena Lines fleet have a planned docking period during 2016 and 2017.
During the docking period Stena Britannica also got scrubbers installed.
Stena Line is one of the world's largest ferry operators with 35 ferries and 22 routes in northern Europe. Stena Line is developing new intermodal freight solutions by combining transport by rail, road and sea and it is an important part of the European logistics network. The company is family-owned, was founded 1962 and the head office is located in Gothenburg. Stena Line is part of the Stena Sphere, which has around 20.500 employees and a turnover of SEK 54 billion.
Source: Stena Line