The UK Coastguard had received a report that the cargo ship Saga Sky had collided with a stone barge three miles south-west of Dover on Sunday, November 20, 2016.
Two Coastguard search and rescue helicopters were also in attendance to the vessel which had reported engine and steering failure. It had also damaged its hull in the collision with the rock barge and had started taking on water as a result.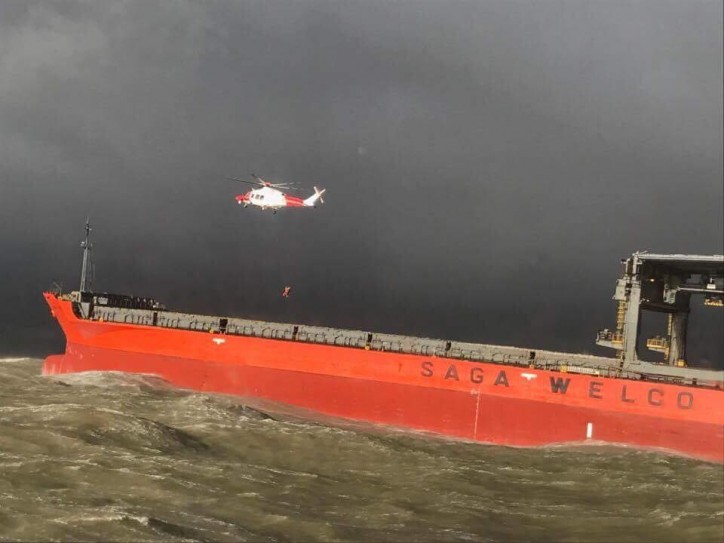 Image courtesy of RNLI crewman Mark Hamilton
The challenging weather conditions meant the cargo vessel had drifted onto the Varne Bank with 23 people on board.
Both RNLI lifeboats were closely monitoring the situation out on the water and were ready to assist when required as the Coastguard helicopter evacuated crew from on board the vessel and took them to Dover.
The UK Coastguard co-ordinated the rescue efforts with eleven of the 23 people on board being winched off and taken to Dover. The remaining 12 are working towards getting the vessel moving with the aid of a tug.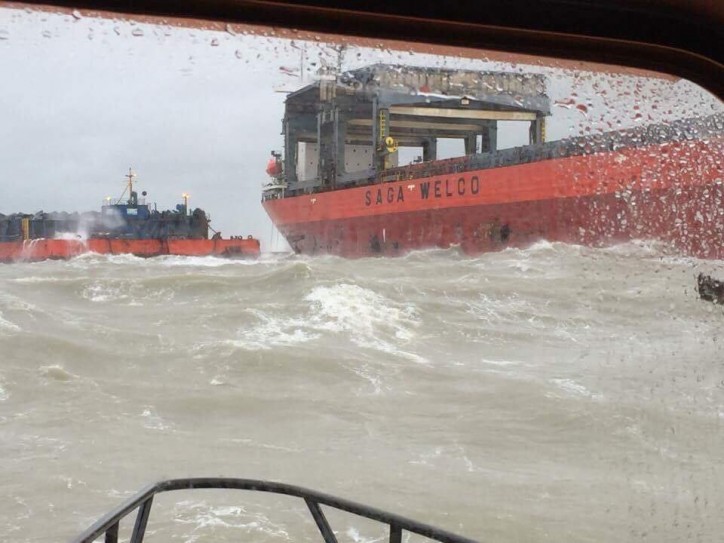 Image courtesy of RNLI crewman Mark Hamilton
RNLI Dover, Deputy 2nd Coxswain Robert Bendhiaf, said: "Facing Force 11-12 weather conditions today was one of the biggest jobs for myself as one of the youngest coxswains Dover Lifeboat station has historically had. I'm very proud of all the RNLI volunteer crew members I had on board with me for maintaining a calm and professional manor in such rough seas during today's operation. It's not often we work alongside multi agencies but today showed how well our RNLI Lifeboat stations can operate with each other and other SAR units."
RNLI Dover was stood down at 1.50pm and RNLI Dungeness at 3.39pm. The cargo vessel is now in a safe anchorage at Dungeness.
Source: RNLI