Scorpio Bulkers, Inc. (NYSE: SALT) аnnounced yesterday that it has entered into time charter-out agreements for two Ultramax vessels and one Kamsarmax vessel.
Time Charter-Out Agreements
Vessel
Type
Duration
Earliest
Redelivery Date
Rate
SBI Leo
Ultramax
Min 5 - Max 7 months
04/06/2017
$9,000
SBI Cakewalk
Kamsarmax
Min 5 - Max 8 months
03/31/2017
$9,000
SBI Achilles
Ultramax
Min 6 - Max 8 months
05/23/2017
$11,000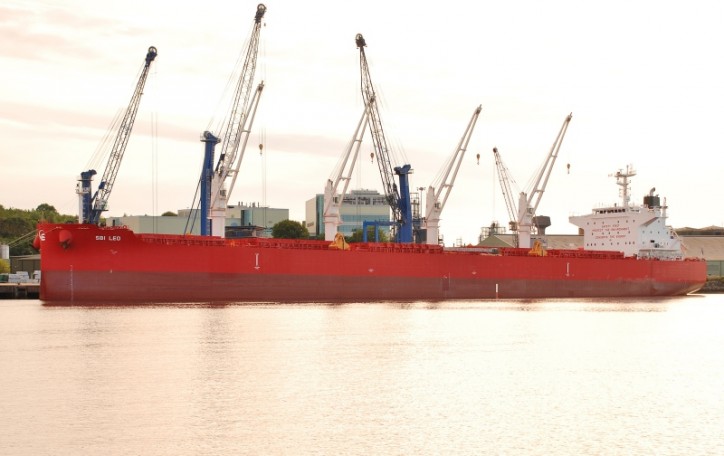 Bulk carrier SBI LEO - Image courtesy: John O Neill/Shipspotting
Scorpio Bulkers Inc. is a provider of marine transportation of dry bulk commodities. The Company currently owns 41 vessels, consisting of 15 Kamsarmax vessels and 26 Ultramax vessels.
Scorpio Bulkers Inc. also time charters-in two dry bulk vessels (consisting of one Panamax and one Kamsarmax vessel) and has contracted for seven dry bulk vessels consisting of five Kamsarmax vessels and two Ultramax vessels, from shipyards in China. Upon final delivery of all of the vessels the owned fleet is expected to have a total carrying capacity of approximately 3.4 million deadweight tonnes.
Source: Scorpio Bulkers