Inchcape Shipping Services (ISS), the world's leading maritime and logistics service provider, has won an additional contract with Stolt-Nielsen for port agency in South Africa.
Under the major new agency agreement, ISS South Africa is handling the port calls of Stolt Tankers at Durban, Richards Bay, Cape Town and Mossel Bay. A key division of Stolt-Nielsen, Stolt Tankers is one of the world's largest fleet of deep-sea, regional, coastal and inland parcel tankers, providing transportation services to leading manufacturers of chemical and other bulk liquids.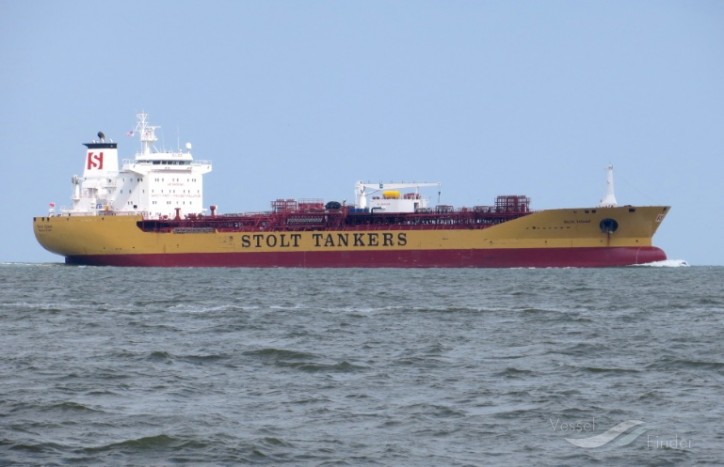 Chemical/Oil Products Tanker Stolt Island - Image courtesy: Hannes van Rijn
With cutting port time and increasing efficiency a major business focus of Stolt Tankers, ISS South Africa is helping to ensure quick vessel turn-around at the ports, along with fast, accurate and detailed port accounting, dispatching of cargo documents and full port call management control. It is also providing full cost control, financial visibility and performance information to Stolt Tankers.
Comments Tim Whitmore, ISS Key Account Manager, Liquid & Gas Specialist: "We are delighted to be developing our relationship with Stolt-Nielsen with this contract, protecting its interests during the port calls in South Africa through our established policies and procedures to provide the appropriate level of port call management control. This includes three-times-a-day reporting, frequent visits to vessels, problem solving, and assistance to principals and Masters. Our goal is always to turn around customers' vessels quickly, anticipate issues before they happen and ensure first class communication.

"As a major global agent we offer security and peace of mind to our customers in South Africa, as well as across the region and network. We work to defined QMS & HSSE procedures and conduct extensive internal and external audits. Our experience is key to the efficient turnaround of vessels and our staff help to minimise unplanned costs and identify actual savings."
Source: ISS