Ship loses containers at sea / No persons injured / Causes to be investigated / Ship is safe and continuing voyage
During a repair stop on the Atlantic, the Hapag-Lloyd's container ship Bremen Express (8,750 TEU) experienced rolling for reasons yet to be determined. As a result, some containers fell overboard.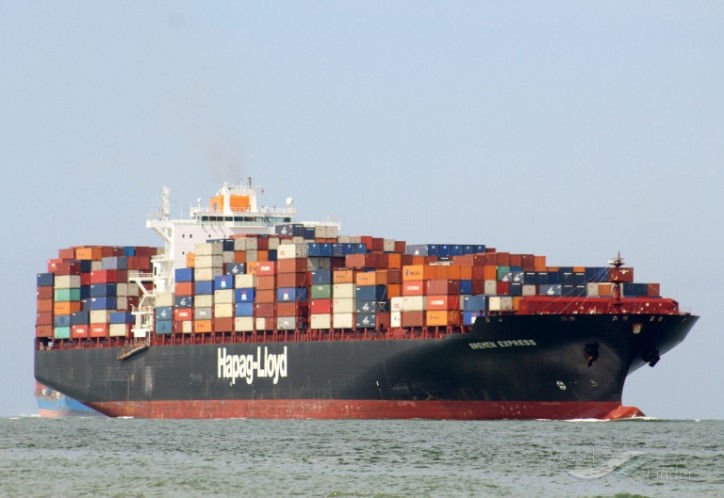 Container ship Bremen Express - Image courtesy: Krijn Hamelink
The ship, which operates in the CEC service and was located roughly 1,400 nautical miles west of Europe when the incident occurred, was and is not in danger.
The 336-meter-long Bremen Express, built in 2008, was able to continue sailing after reporting the incident to the responsible authorities.
It will call at a port in the Mediterranean in order to be inspected before passing through the Suez Canal on its journey to Asia.
Source: Hapag-Lloyd