Navios Maritime Holdings Inc. (NYSE:NM) and its subsidiary, Navios South American Logistics Inc. (Navios), announced yesterday that on December 21, 2016, a London arbitration tribunal ruled the 20-year contract between Corporacion Navios S.A. and Vale International S.A. (Vale) for the iron ore port under construction to be in full force and effect.
After receiving written notice from Vale repudiating the Contract, Navios initiated arbitration proceedings in London pursuant to the dispute resolution provisions of the Contract.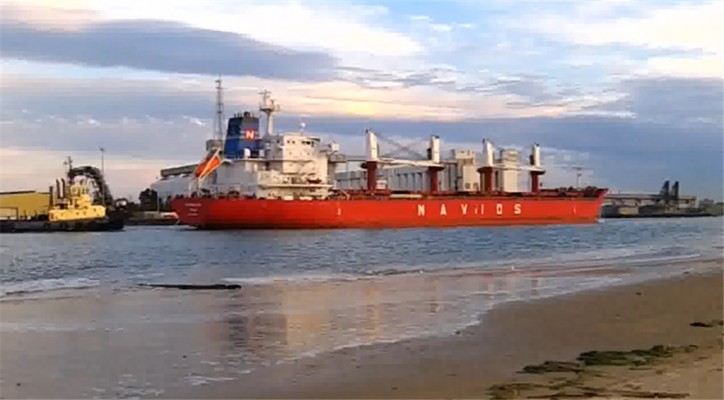 On December 21, 2016 the arbitration tribunal issued its decision that the Contract remains in full force and effect. The arbitration tribunal also determined that Navios may elect to terminate the Contract if Vale were to further repudiate or renounce the Contract and then would be entitled to damages calculated by reference to guaranteed volumes and agreed tariffs for the remaining period of the Contract.
Navios Maritime Holdings Inc. (NYSE:NM) is a global, vertically integrated seaborne shipping and logistics company focused on the transport and transshipment of dry bulk commodities including iron ore, coal and grain. For more information about Navios
Navios South American Logistics Inc. is one of the largest logistics companies in the Hidrovia region of South America, focusing on the Hidrovia region river system, the main navigable river system in the region, and on cabotage trades along the eastern coast of South America. Navios Logistics serves the storage and marine transportation needs of its petroleum, agricultural and mining customers through its port terminals, river barge and coastal cabotage operations.
Source: Navios