The Van Oord 'Bravenes' vessel was launched on 14 December 2016 at Zhejiang Shipbuilding Co.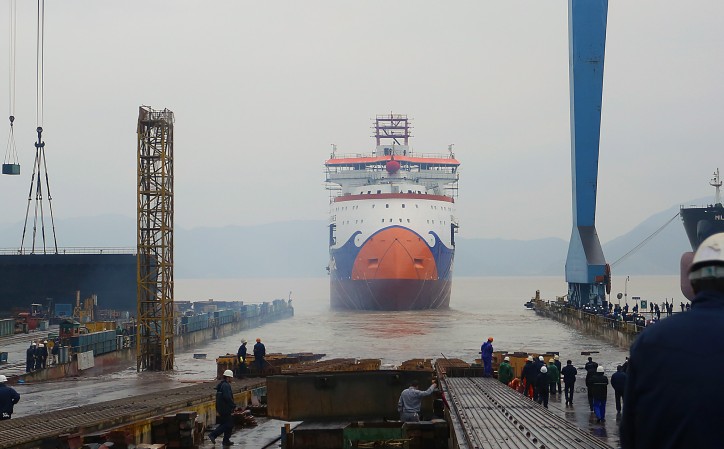 The vessel is designed by Ulstein Design & Solutions B.V., and carries the distinct X-BOW hull line design.
The development and integration of both the mission equipment and vessel design was done by Ulstein together with Van Oord.
Bravenes is a subsea rock installation vessel, suitable for installation of a wide range of rock sizes through a fall pipe at the side of the vessel. With a deadweight of 14,000t, a length of 154 metres and a beam of 28 metres, the vessel can operate in water depths of more than 600 metres. There is accommodation for 60 people.