Euronav NV (NYSE: EURN & Euronext: EURN) announces today that it has entered into a five-year sale and leaseback agreement for four VLCC vessels with investment vehicles advised by Wafra Capital Partners Inc., a private equity partnership.
The four VLCCs are the Nautilus (2006), Navarin (2007), Neptun (2007) and Nucleus (2007). The transaction assumes a net en-bloc purchase price of USD 186 million.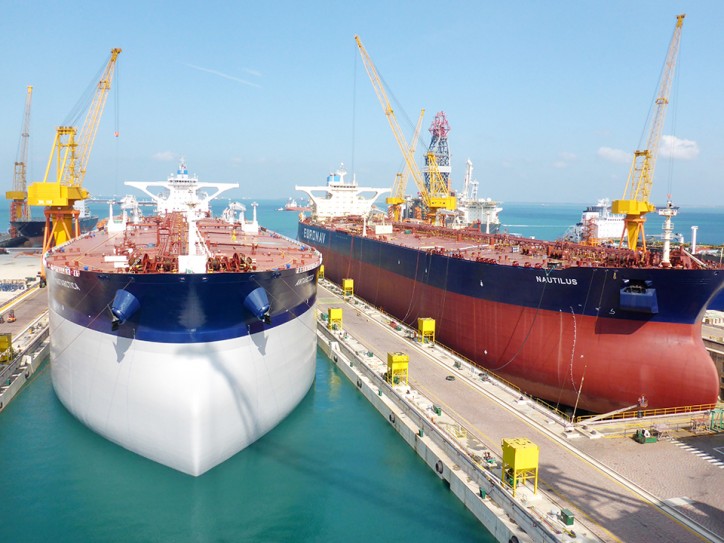 Image courtesy of Euronav
The transaction produced a capital gain of about USD 37 million and the transaction should be booked as an operating lease under IFRS. As per Euronav dividend policy, this capital gain will not be eligible for dividend distribution. After repayment of the existing debt, the transaction generated in excess of USD 100 million free cash. The vessels were delivered to their new owners, the investment vehicles advised by Wafra Capital Partners Inc. on 22 December 2016.
Euronav has leased back the four vessels, which were built by Dalian Shipbuilding Industry Co., Ltd. (DSIC), under a five year bareboat contract (*) at an average rate of USD 22,000 per day per vessel and at the expiry of each contract the vessels will be redelivered to their new owners.
Pareto Securities advised Euronav on this transaction. Hugo De Stoop CFO, said: "Euronav is very pleased to have executed this transaction in what have been challenging conditions for asset values in shipping markets. This transaction has the advantage of increasing our liquidity position for 2017 whilst maintaining our exposure to a market that, we believe, will be interesting over the next five years."
Wafra Capital Partners Inc., a U.S. registered investment adviser that is indirectly beneficially majority owned by an autonomous agency of the government of Kuwait, provides investment advisory services to its clients and principally focuses on structuring and advising investment vehicles on a Shari'ah-compliant basis in the asset-based and structured finance arenas.
(*) A charter under which a customer pays a fixed daily or monthly rate for a fixed period of time for use of the vessel. The customer pays all costs of operating the vessel, including voyage and vessel expenses.
Source: Euronav