The Northwest Seaport Alliance is expected to unload more than 4,800 vehicles off the Glovis Composer auto ship. The roll-on/roll-off (ro-ro) ship from Korea docked yesterday at Terminal 7 in Tacoma.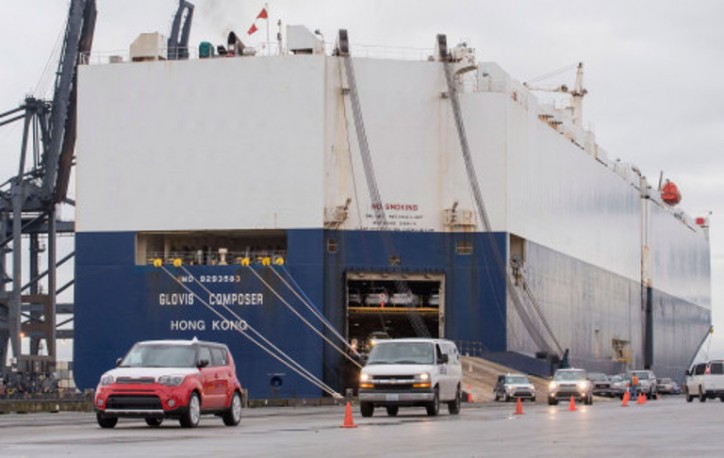 At 656 feet long (200 meters) and 106 feet wide (32 meters), the ship has a total capacity to transport 6,400 vehicles. During this call, the South Harbor will receive 4,818 vehicles in addition to six high and heavy cargoes, making this the single-largest auto discharge off a vessel in the Port of Tacoma's history. In 2016, discharges from this same vessel averaged around 1,825 cars.
These vehicles will be transported throughout the country and will reach as far east as Chicago and Ohio. The Glovis Composer is expected to return to Korea Tuesday night.
The Northwest Seaport Alliance is a marine cargo operating partnership of the ports of Seattle and Tacoma. Combined, the ports are the fourth-largest container gateway in North America. Regional marine cargo facilities also are a major center for bulk, break-bulk, project/heavy-lift cargoes, automobiles and trucks.
Source: NW Seaport Alliance