The 7.000TEUs-container ship GUSTAV MAERSK ran aground at 02:44 LT on Tuesday (Jan 10) at Torre Cavallo, mainland Italy, northern Messina Strait.
The incident occurred during maneuvering to take pilot on board.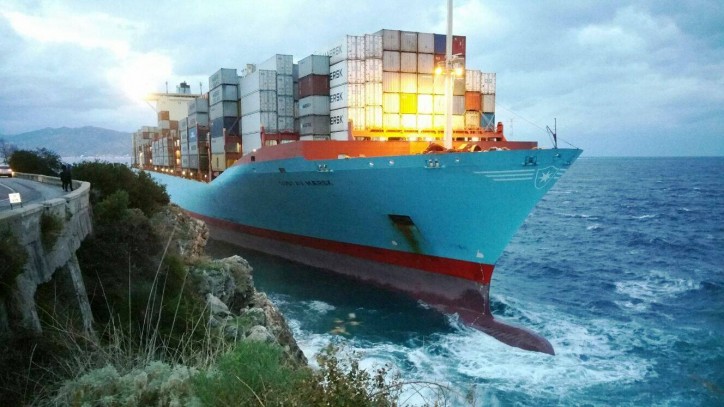 Vessel's condition was checked, no breaches were found, no danger of leak.
The Gustav Maersk was refloated at 07:30 LT with the help of two tugs, and brought to Gioia Tauro for survey.
As of 07:00 UTC Jan 11, the vessel was moored at Gioia Tauro.
The container ship was en route from Rijeka to Gioia Tauro.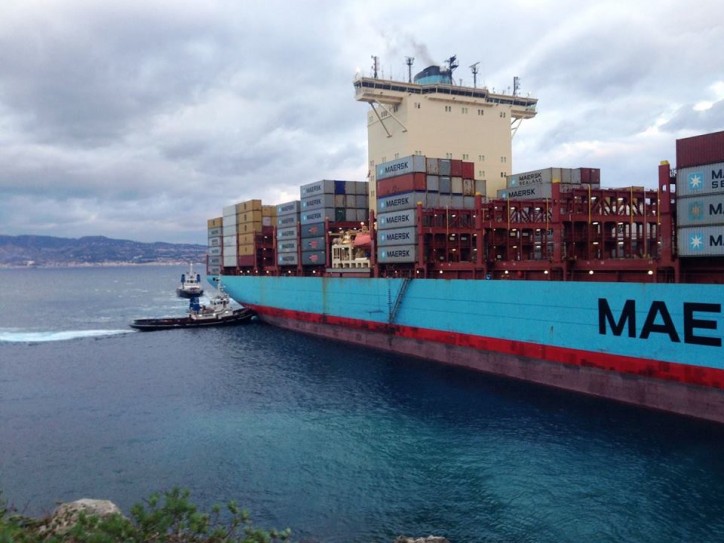 Source: FleetMon