Navig8 Chemical Tankers Inc. (N-OTC: CHEMS), an international shipping company focused on the transportation of chemicals, yesterday announced that it has taken delivery of the Navig8 Saiph, a 25,000 DWT stainless steel chemical tanker, from Kitanihon Shipbuilding Co., Ltd (Kitanihon).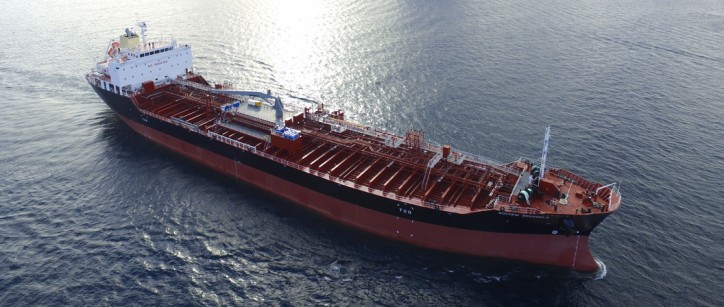 Image for illustrative purposes only: Chemical tanker/Kitanihon Shipbuilding
The Navig8 Saiph is the fifth of six vessels contracted at Kitanihon to be delivered to the Company and is the first of two vessels to be part financed under the secured loan facility with UniCredit Bank AG announced on November 3, 2016.
The Navig8 Saiph will be entered into and operated in Navig8 Group's Stainless8 commercial pool.
Navig8 Chemical Tankers Inc. was established in 2013 as a joint venture between the Navig8 Group and funds managed by Oaktree Capital Management L.P. to capitalize on significant structural changes in the petrochemical industry and the continuing development of long-haul chemical trades. Its bestin-class newbuilding fleet is comprised exclusively of large, fuel-efficient vessels with modern ecodesigns to take greatest advantage of these shifts.
The fully delivered fleet will feature a complementary mix of primarily Interline-coated and stainless steel vessels that are capable of servicing the full range of conventional and specialized chemicals cargoes.
The Company has taken delivery of 29 chemical carriers to date and anticipates delivery of its full 32- vessel fleet by mid-2017. The Company's fleet is contracted to operate in various chemical tanker pools managed by the Navig8 Group, the world's largest independent pool and commercial management company.
Source: Navig8 Chemical Tankers