Agreement marks the Company's continued expansion of strategic partnerships since launch of full service logistics website
Sino-Global Shipping America, Ltd. (NASDAQ: SINO) (Sino-Global), a non-asset based global shipping and freight logistic integrated solution provider, yesterday announced the signing of a Strategic Cooperation Agreement with China Ocean Shipping Agency Qingdao Co., Ltd. (COSCO Qingdao) in which COSCO Qingdao will utilize the Company's full-service logistics platform to arrange for the transport of its container shipments into US ports.
The agreement with COSCO Qingdao is a continuation of the Company's ongoing partnership with China Ocean Shipping Company (COSCO) and will expand the Company's presence in the Shandong province as well as in other regions such as Ningbo, Xiamen and Guangzhou through COSCO Qingdao's relationship with local subsidiaries in the area.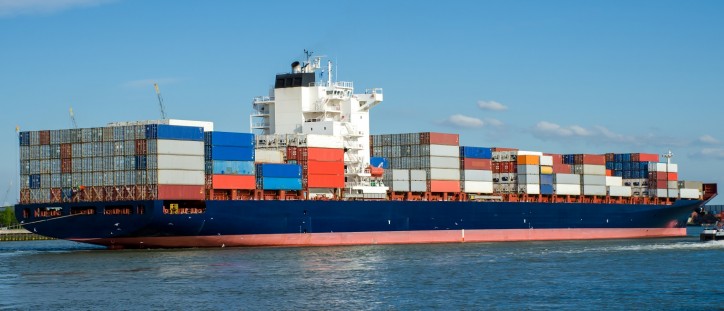 Pursuant to the Agreement with COSCO Qingdao, and similar to that of the Company's previously announced inland transportation agreement with COSFRE Beijing (December 2016), Sino-Global will receive a percentage of the total amount of each transportation fee in exchange for the arrangement of inland transportation services for COSCO Qingdao's container shipments into US ports.
The Company continues to work to expand its business to provide logistics services to customers who ship goods into the US. COSCO Qingdao will receive a percentage of the Company's profits for any additional customers the Company obtained through referral business.
COSCO Qingdao is a part of COSCO International Freight Co., Ltd., a subsidiary that operates under China Ocean Shipping (Group) Company and China COSCO Holdings Company Limited (China COSCO Holdings) and that specializes in international freight forwarding, shipping agency and full supply-chain services.
Mr. Lei Cao, Chief Executive Officer of Sino-Global, stated, "We continue to seek strategic partnerships and joint venture opportunities that will expand the Company's reach and reinforce our long-term strategic vision of becoming a global logistics services provider. We look forward to growing our cooperative efforts with COSCO and to entering into similar partnerships with other local subsidiaries."
Founded in the United States in 2001, Sino-Global Shipping America, Ltd. is a company engaged in shipping, chartering, logistics and related services. Headquartered in New York, Sino-Global has offices in Los Angeles, Mainland China, Australia, Canada and Hong Kong. The Company's current service offerings consist of inland transportation management services and freight logistic services.
Source: Sino-Global