Euroseas Ltd. (NASDAQ: ESEA), an owner and operator of drybulk and container carrier vessels and provider of seaborne transportation for drybulk and containerized cargoes, announced yesterday that it took delivery of the previously announced acquisition of the newbuilding Hull DY 160, to be renamed Alexandros P, a 63,500 dwt fuel efficient Ultramax drybulk carrier built in January 2017.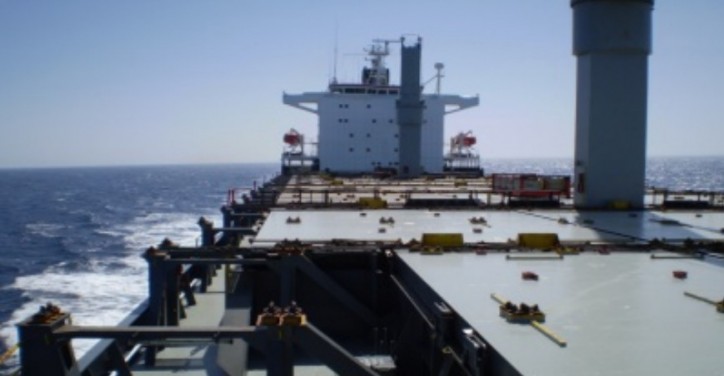 Aristides Pittas, Chairman and CEO of Euroseas commented: "We are very pleased to complete the acquisition of Alexandros P, an Ultramax drybulk carrier the construction of which we have supervised over the last two years. The delivery of Alexandros P settles our claim against the yard and positions us to take advantage of any recovery in the drybulk market."
About Euroseas Ltd.: Euroseas Ltd. was formed on May 5, 2005 under the laws of the Republic of the Marshall Islands to consolidate the ship owning interests of the Pittas family of Athens, Greece, which has been in the shipping business over the past 140 years. Euroseas trades on the NASDAQ Capital Market under the ticker ESEA since January 31, 2007.
Euroseas operates in the dry cargo, drybulk and container shipping markets. Euroseas' operations are managed by Eurobulk Ltd., an ISO 9001:2008 and ISO 14001:2004 certified affiliated ship management company and Eurobulk (FE) Ltd. Inc., also an affiliated ship management company, which are responsible for the day-to-day commercial and technical management and operations of the vessels. Euroseas employs its vessels on spot and period charters and through pool arrangements.
The Company has a fleet of 14 vessels, including one Kamsarmax drybulk carrier, three Panamax drybulk carriers, one Ultramax drybulk carrier, one Handymax drybulk carrier, and eight Feeder containerships. Euroseas six drybulk carriers have a total cargo capacity of 417,753 dwt, its eight containerships have a cargo capacity of 13,170 teu. The Company has also signed a contract for the construction of one Kamsarmax (82,000 dwt) fuel efficient drybulk carrier. Including the new-building Kamsarmax, the total cargo capacity of the Company's drybulk vessels will be 499,753 dwt.
Related news: Euroseas Announces Acquisition of Newbuilding Ultramax Drybulk Carrier for Deposits Already Paid
Source: Euroseas