The Department of Transportation (DOTr) is set to launch a new shipping route between the Philippines and Indonesia by April to promote connectivity and trade.
In a statement, the DOTr said the maiden voyage for the new Davao City – General Santos – Bitung shipping route is scheduled on April 28.
The new route is one of the three Asean Roll-On/Roll-Off (RORO) priority routes identified in the Japan International Cooperation Agency's feasibility study on the establishment of an ASEAN RORO shipping network adopted by the 25th Asean Maritime Transport Working Group Meeting in 2013.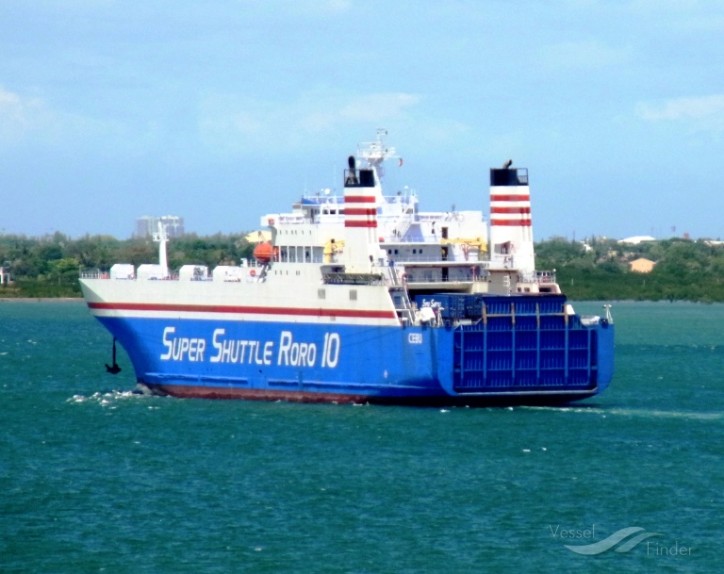 Ro-Ro cargo ship Super Shuttle RoRo 10 - Image courtesy: Mike Baylon
The two other routes are the Dumai – Malacca route between Indonesia and Malaysia and the Belawan – Penang – Phuket route covering Indonesia, Malaysia and Thailand.
Setting up shipping routes including the ASEAN RORO is in line with the roadmap toward an integrated and competitive maritime transport in Asean and maritime transport-related measures under the Asean Economic Community Blueprint, Master Plan on Asean Connectivity and Brunei Action Plan 2011 to 2015 and the Kuala Lumpur Transport Strategic Plan 2016 to 2025.
The new shipping route is expected to cut the time it takes to ferry goods between the two countries.
In particular, using the new shipping route is expected to take only three days compared to the three to five weeks shipping time via the Manila – Bitung route.
The new route is also cheaper with savings estimated at $1,500 (P75,000) per 20-foot equivalent unit (TEU).
For the new route, Asian Marine Transport Corp. will initially provide a weekly shipping schedule with a vessel capacity of 100 TEUs.
"Having a shipping route such as this is crucial for any maritime region. Sea linkage will strengthen our economies and our partnerships in other areas of development. And it will also improve the quality of life of our people because local businessmen and traders will directly benefit from this," DOTr Secretary Arthur Tugade said.
To promote the new route and ensure smooth delivery of the project, a task force composed of the DOTr, Department of Trade and Industry, Department of Agriculture, and other concerned agencies has been created.
Representatives of the task force will visit Bitung next week to check on port readiness and other compliance concerns.
Source: PhilstarGlobal