COSCO Corporation (Singapore) Ltd announced earlier today that COSCO (Nantong) Shipyard Co., Ltd (COSCO Nantong), a subsidiary of the Company's 51% owned subsidiary, COSCO Shipyard Group Co., Ltd, has entered into a shipbuilding contract with Everbright Int'l (HK) Offshore Ltd to construct one multi purpose wind farm support unit. The contract has been declared effective.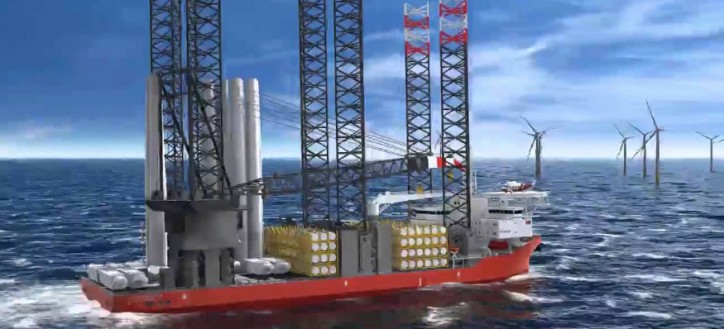 Wind Farm Installation Vessel (Image courtesy of Everbright)
The parties have agreed to keep the contract price confidential.
The unit is expected to be delivered in the fourth quarter of 2018.
Under the contract, COSCO Nantong has also granted an option Everbright Int'l (HK) Offshore Ltd pursuant to which the Shipowner may order another similar multi purpose wind farm support unit within 6 months from the contract.
Cosco Corporation (Singapore) will make an announcement if the option is exercised.
The above contract is not expected to have any material impact on the net tangible assets and earnings per share of the Company for the year ending 31 December 2017.
Source: COSCO Corporation (Singapore)