Teekay LNG Partners announced yesterday that Company' first icebreaker LNG newbuilding was launched on Saturday January 21.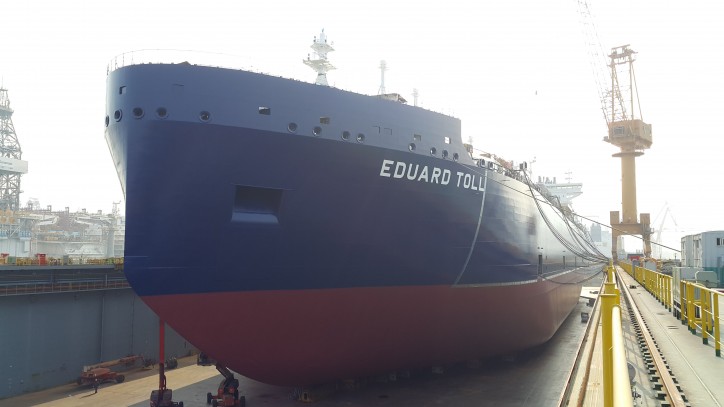 Photos courtesy of Teekay
The vessel, Eduard Toll, is Teekay's first of six 172,000 cubic meter ARC7 LNG carrier newbuildings to be constructed for the Yamal LNG project.
The construction of Eduard Toll began earlier this year at the DSME shipyard in South Korea.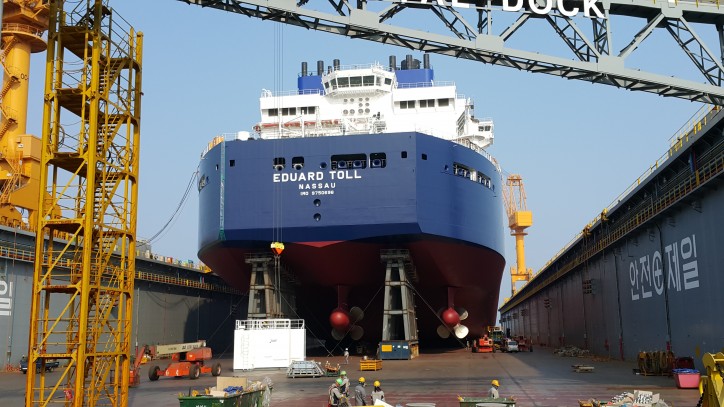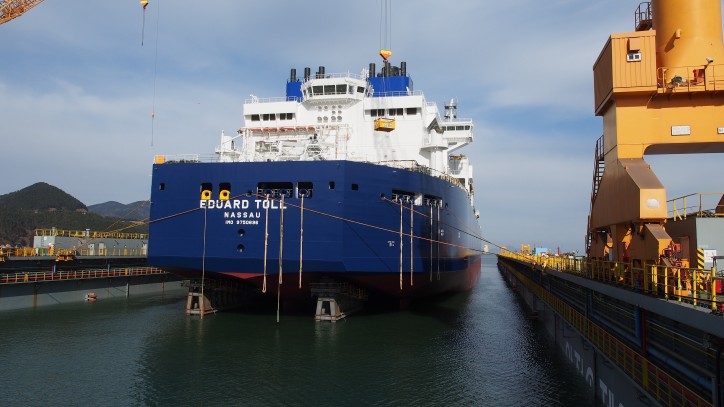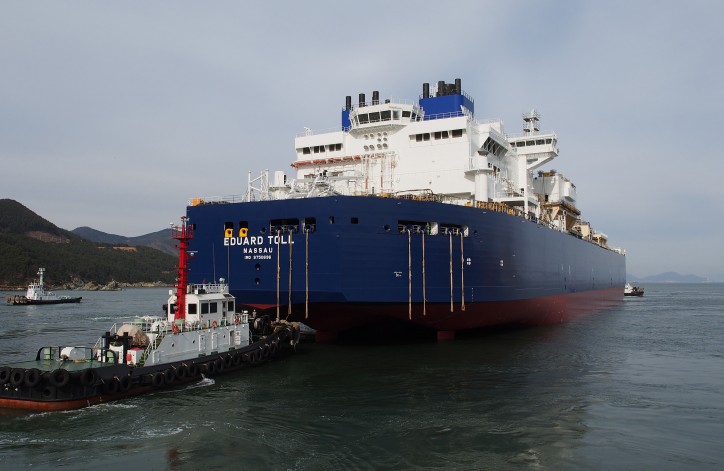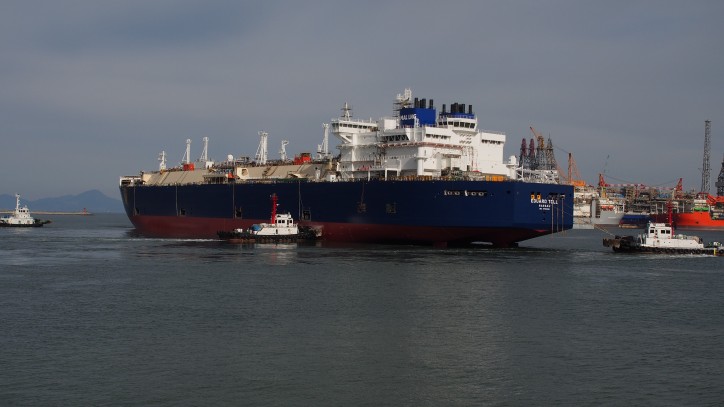 Source: Teekay