Greek shipping company Arcadia Shipmanagement has decided to sell Aegean Navigator, a Suezmax tanker, to India-based Shipping Corporation of India (SCI), according to data provided by VesselsValue.
The 158,700 dwt vessel was sold for USD 31 million on January 27, 2017.
Market value of the crude oil carrier currently stands at USD 28.25 million, VesselsValue's data shows.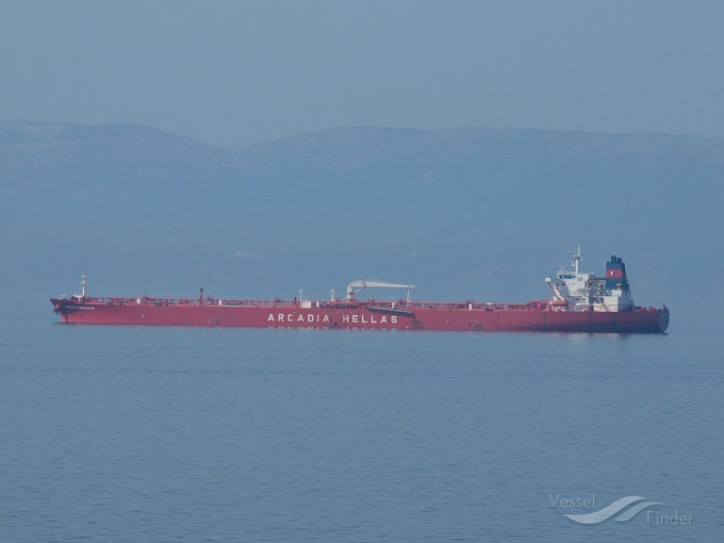 Crude Oil Tanker Aegean Navigator - Image courtesy: Dragec
Aegean Navigator, which has a length of 274.5 meters and a width of 48 meters, was constructed by South Korea's Hyundai Heavy Industries (HHI) in 2007.
Arcadia's fleet is currently comprised of 14 vessels, according to information provided by VesselsValue.
In December 2016, Arcadia sold its oldest Aframax tanker, Aegean Pride, to an undisclosed party from China.
Last year, three Suezmax newbuildings, Aegean Marathon, Aegean Dream and Aegean Unity, joined Arcadia's fleet. Three more 159,000 dwt newbuildings are scheduled for delivery in 2017.
Following its delivery in May 2016, the first of six oil tanker newbuildings was submitted for Green Award certification.
Arcadia revealed its plans to have all of the six newbuildings certified by Green Award. Green Award assesses the quality, safety and environmental protection standards of a ship manager and its ships.
Source: WorldMaritimeNews