CMA CGM, a leading worldwide shipping group, announced yesterday the new service offer TURAF EXPRESS which directly links Turkey, Tunisia and Libya via Malta.
It is the first CMA CGM line to offer a direct connection between Northern Turkey (Istanbul, Gemlik and Aliaga) and the main Libyan ports (Misurata and El Khoms) in order to develop short sea lines intra-Mediterranean activities. Thanks to the call in Malta, a CMA CGM's hub, transshipment connections are offered towards worldwide markets with other group's services.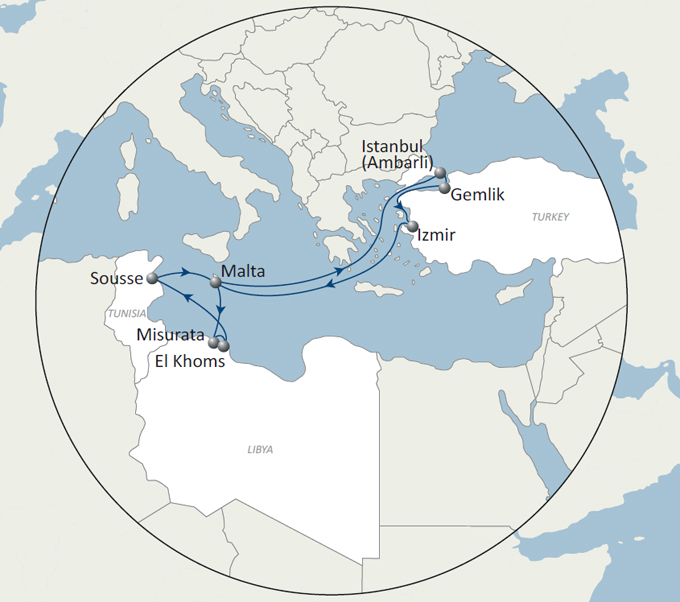 The TURAF EXPRESS service offers best transit times on the market from Turkey to Tunisia and Libya, a strong asset particularly designed for the transportation of refrigerated goods. Misurata and Sousse are connected from Izmir in 5 and 11 days.
CMA CGM provides its clients tailored solutions for XXL or refrigerated cargo, as well as intermodal door-to-door transport solutions, completely integrated to its maritime offers.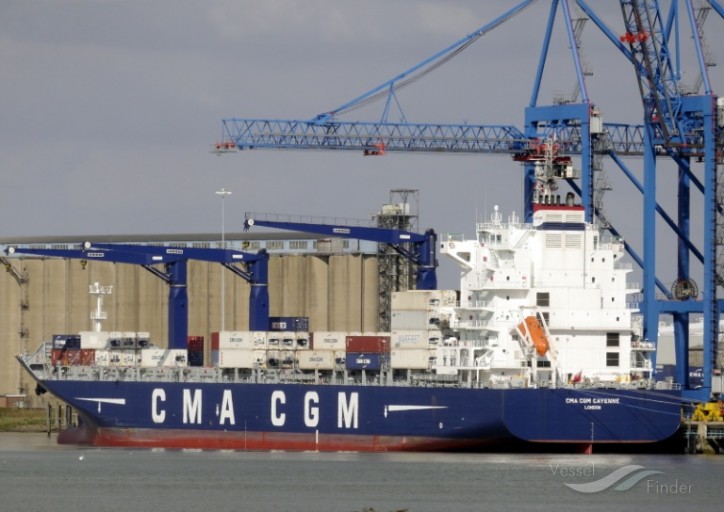 Container ship CMA CGM CAYENNE - Image courtesy: John White (For illustrative purposes only)
Since January 20, three 1,100 TEU-capacity vessels operates the following rotation: Istanbul (Ambarli), Gemlik, Aliaga, Malta, Misurata, El Khoms, Sousse, Malta, and Istanbul.
Source: CMA CGM