Malaysia Marine and Heavy Engineering Holdings Bhd (MMHE) fell into the red for the financial year ended Dec 31, 2016, posting a net loss of RM134.3mil.
The group said that the losses were mainly due to lower contributions from the heavy engineering segment, net foreign-exchange losses compared to gains in the previous year, and the impact from the recognition of a higher impairment on assets in the current year.
The firm's revenue for the year fell by half, dropping 51.5% to RM1.19bil.
The heavy engineering segment registered a lower revenue by 63% against the previous year, as a result of fewer and lower backlog and order intake.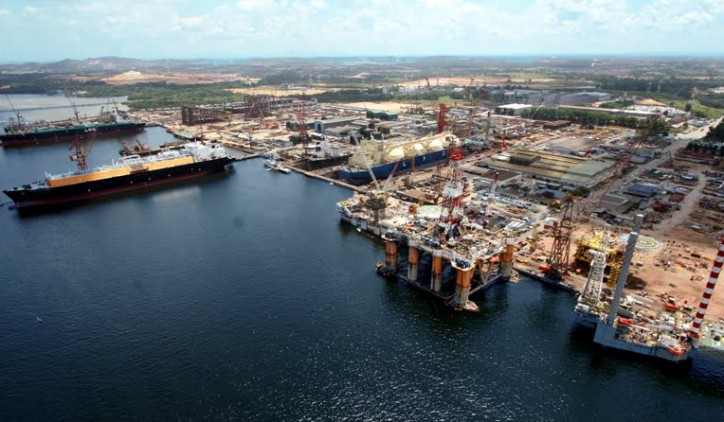 In its filing with the stock exchange, the firm said an operating loss of RM107.7mil was recorded compared with a RM9.2mil profit a year ago, mainly due to insufficient revenue and contribution to absorb the group's overhead.
For the fourth quarter, MMHE recorded a net loss of RM119.7mil compared with a net loss of RM27.1mil during the same period a year ago.
Operating profit fell to RM18.7mil against RM50.4mil a year ago, while revenue for the quarter fell 57.9% to RM303.6mil.
Revenue from the heavy engineering segment for the quarter fell by 72% on the back of fewer and lower backlog and order intake, which, in turn, resulted in an operating loss of RM34.4mil.
The marine segment's revenue and operating profit, however, were higher from a year ago, mainly due to the higher value of vessels repaired from liquefied natural gas and floating production, storage and offloading conversion works in the current quarter.
It recorded losses per share of 7.5 sen for the quarter and 8.4 sen for the full year.
On its prospects, MMHE said although an agreement was reached by the Organisation of the Petroleum Exporting Countries (Opec) and non-Opec members to reduce output from Jan 1, 2017, the commitment to honour this pact remains to be seen.
"National oil companies and international oil companies are expected to adopt the same strategy on the deferment and scale-down of upstream projects for the major part of the year.

"Coupled with geopolitical risk, any meaningful recovery in the demand for offshore structures is not anticipated to materialise until 2018 at least," managing director and CEO Cik Wan Mashitah Wan Abdullah Sani said in a statement.
MMHE said it would continue with efforts on cost management and resource optimisation to reduce its operating cost in line with the outlook of the industry.
Source: TheStar